Hi! Can anyone help us solve our problem in our OJS? whenever we try to edit our generic plugins.
This error will always show (Failed ajax request or invalid JSON returned) … we don't know how to solve it or what causes the problem—especially the custom block manager.

(we don't have access to the PHP log error of the server, this is just the screenshot from the inspect element)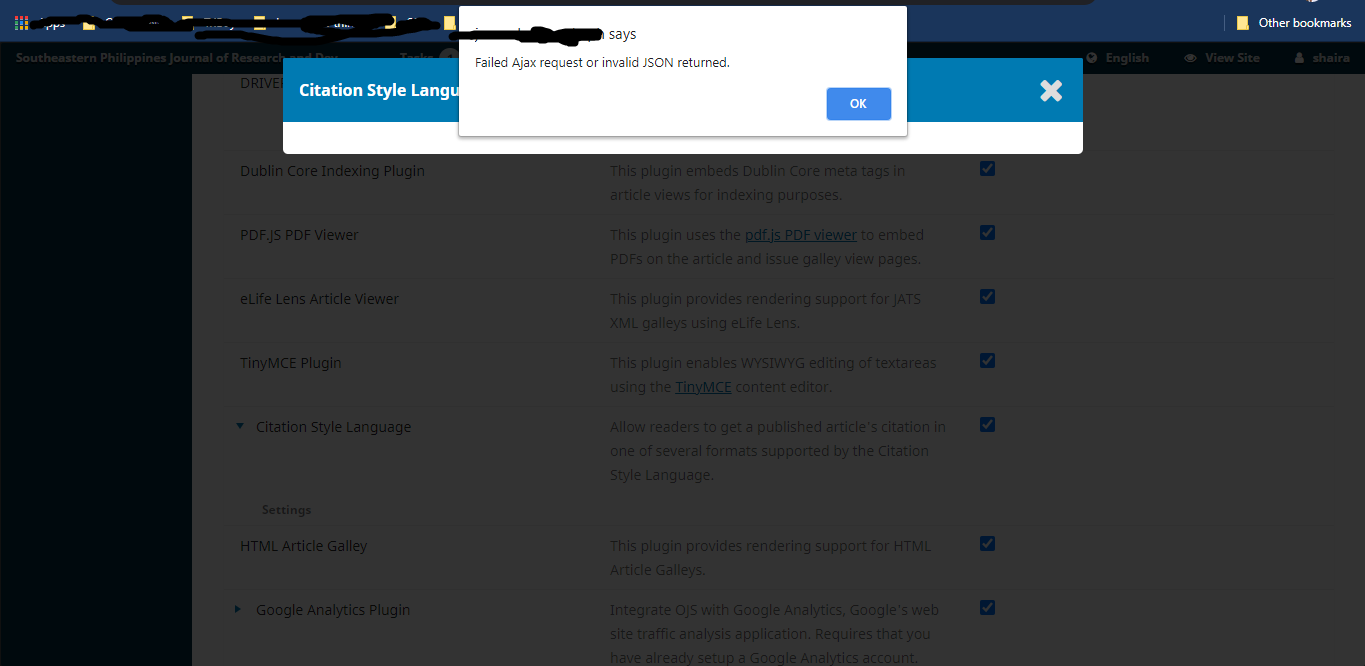 I hope somebody can help with our problem we badly need it. Thank you so much!
we were using OJS Version 3.1.2.0