Hello,
we are using OJS 3.3.0.6.
About one month ago we activated PKP PN Plugin for two journals, but still it shows: "Network Status: The PKP PLN does not know about this journal yet.", and list of deposits is different from the one on the PKP guides (PKP Preservation Network). Screenshot is attached: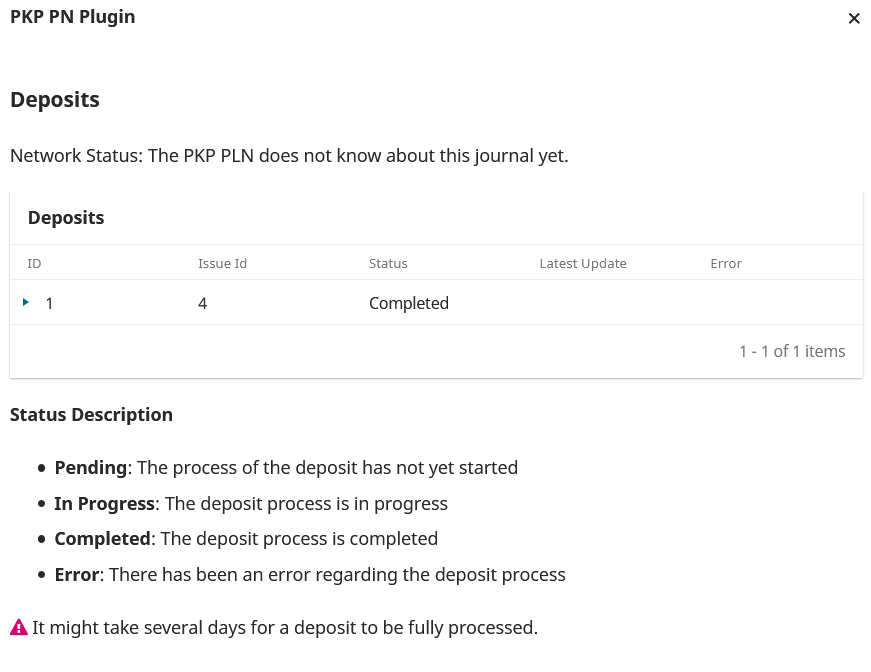 How could we solve this issue?
Thanks & Regards
Ana