Hi, everyone.
I notice an issue with Citation Style Language plugin in an OJS 3.2.1-4 installation, and then I check out the testdrive and the issue persists:
If you use the & sign in the title of the journal or in the title of the article, the text in the How to cite block replaces the & for &. I provide some screenshots taken from the OJS testdrive.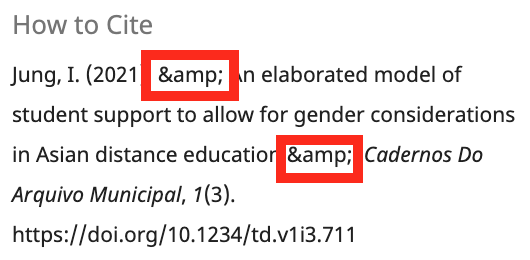 I already did a search in the forum, but didn't find anything alike, so thanks in advance for any advice.