Hello there!
I installed the Scopus/Crossref Plugin on my OJS 3.3.0-6. I setted it with Scopus' API and I customized its look with some css. It works very nice.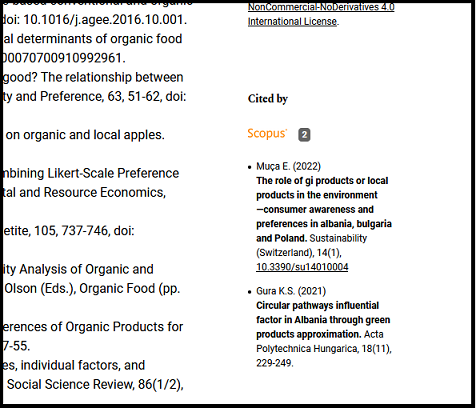 But in Scopus' Developer Portal I read they ask to observe some condition. For example:
Scopus cited-by counts/images must link to corresponding Scopus abstract page as described in the Scopus Attribution Guide
Unfortunately the only link in the plugin is the doi in any single references, but it redirects to the related article and it doesn't concern Scopus. The plugin isn't editable for each page in which it appears, and so it's virtually unusable.
Did I misunderstand some point, maybe? What's your experience with this plugin? What should I do to be policy-compliant, in your opinion?
Thanks for reading