Hi!i'm trying to install OJS 3.2.0-3 on my linux hosting.
First of all some important info,
I have buy the hosting windows/linux with php7 and database Mysql.
For an error i have delete a default file on my file manager linux (a file version.php)
ok…
But i have extract all the file ojs-3.2.0-3.tar.gz in "domain"/
i have created also the required directory for uploads files and set in the running installation like this "domain"/files



I have insert all the rest of information but give me this error.
> Errors occurred during installation The directory specified for uploaded files does not exist or is not writable.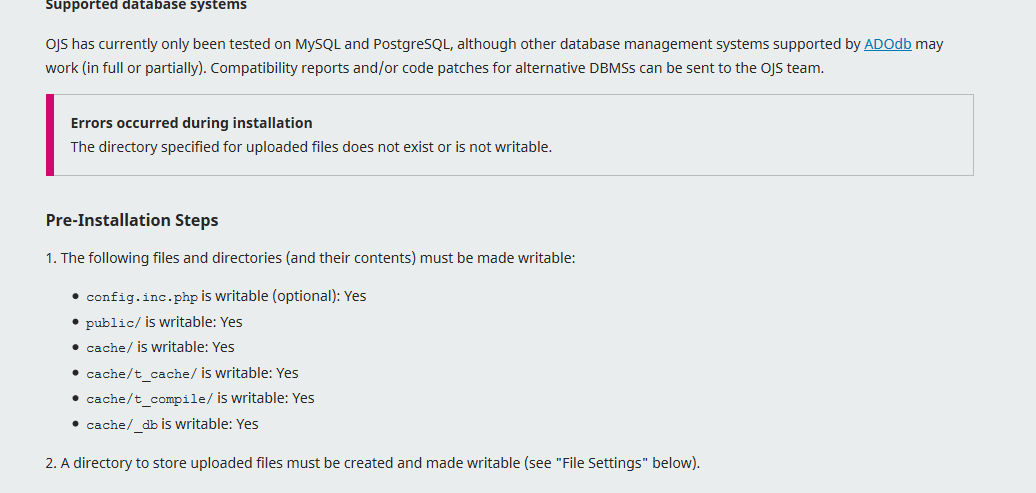 I have check the folder (files) and is ok with write permision.
Another problem when i try to select database mysql it's listed in brackets and i don't know why,so i can only select MySqLi.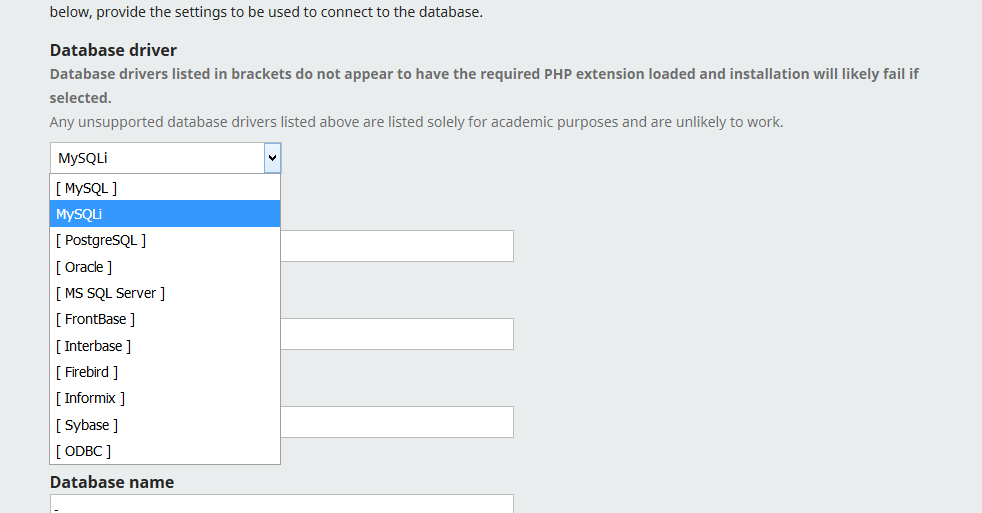 So…someone can help me to understand the problem.
i have created a no-correct folder?
it's a problem for the deleted file version.php?
it's a problem that i have buy a double server windows/linux?
Thx so much…and for bad english…i'm Italian!