Context : OJS 3.3.0-13 ; ORCID plugin v. 1.1.3.4
Testing with ORCID Sandbox (Member) :
Initial article (Prefix) for main title is not shown within Work Section of ORCID profile after being populated. However the bibTeX shows complete title. Is this intended?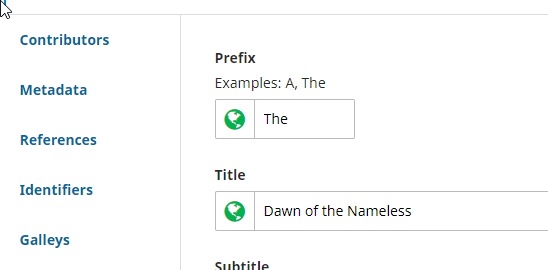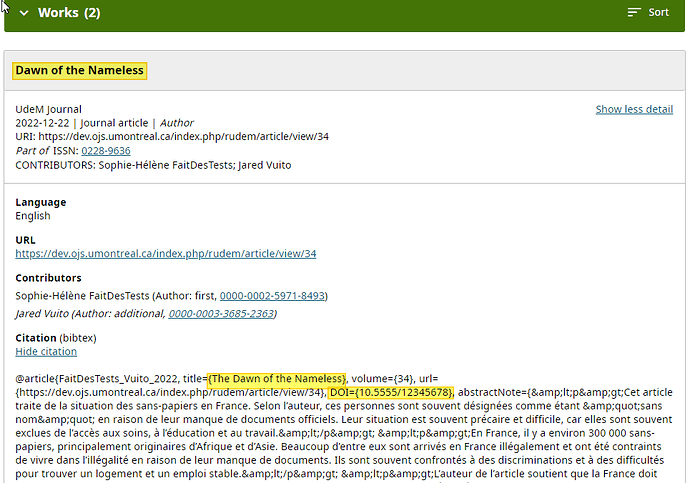 Also I was expecting to see clearly the DOI within the Work Section of ORCID profile. Only the direct URL is displayed. However the DOI is included in the bibTeX record… (maybe similar to issue reported here ORCID, DOI missing from output ?)
Thanks in advance.
Marie-Hélène