Dear developers,
I have mid level php and advanced level html knowledge. I am working on some codings that will help to increase visibility of article in home and archive pages.
Basically, I want to display all volumes and issues on home page as below. Files to be modified:
templates/issue/view.tpl
templates/issue/issue.tpl
templates/issue/archive.tpl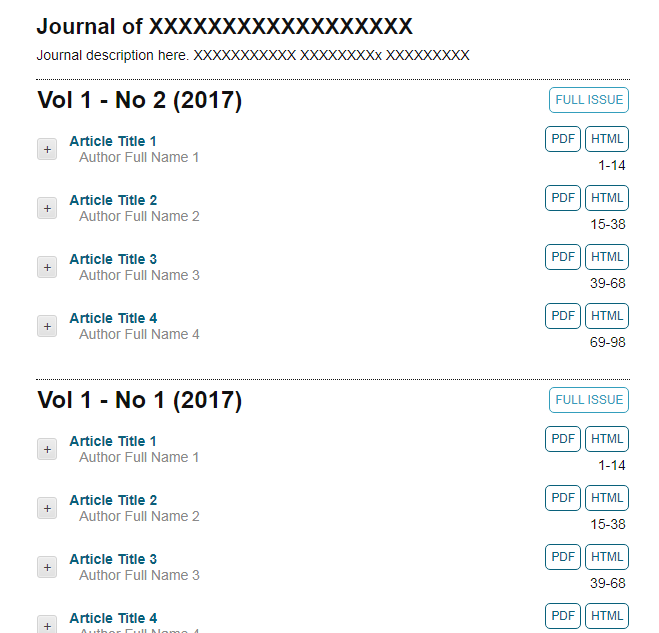 Note1: If we can set how many volumes or issues to be displayed in home page, it would be better. (in the bottom of home page it will be displayed page iterator, in each page there will be certain number of issues or volumes)
Notes2: Plus button is show/hide for article abstract. I already successfully did it by myself. So just ignore it.