Describe the issue or problem
We have installed the latest version of OJS 3.3.0-11 LTS (September 2022) and uploaded articles and they are displaying fine. However, the login and register options menus when clicked produced the below message:
Incorrect OpenID plugin configuration!
There is no OpenID Provider configured!
Please report this to your technical support.
Managers and support staff can sign in via this link to solve this issue.
The image from the above message is pasted below.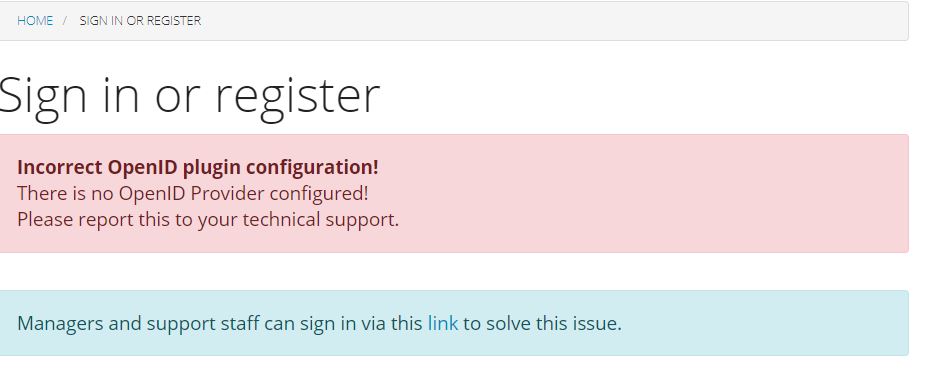 If anyone has the same issue and had solved it or any steps that can lead to a solution would be great to hear from others.
Thank you in advance
Tine