i have problem when i create user administration account and try install OJS??
When posting, please be sure to include the full version number of OJS, and details on the error message (screenshots or copy-and-paste). We can't really help if you don't tell us what is going on.
I have download full version of OJS (ojs-3.0.2.tar) and put it htdocs
folder of xampp server after extracting.I followed all the instructions of
installation, but not success yet, so please help me because its much
needed for us.Thank you.
following the screen shots of error.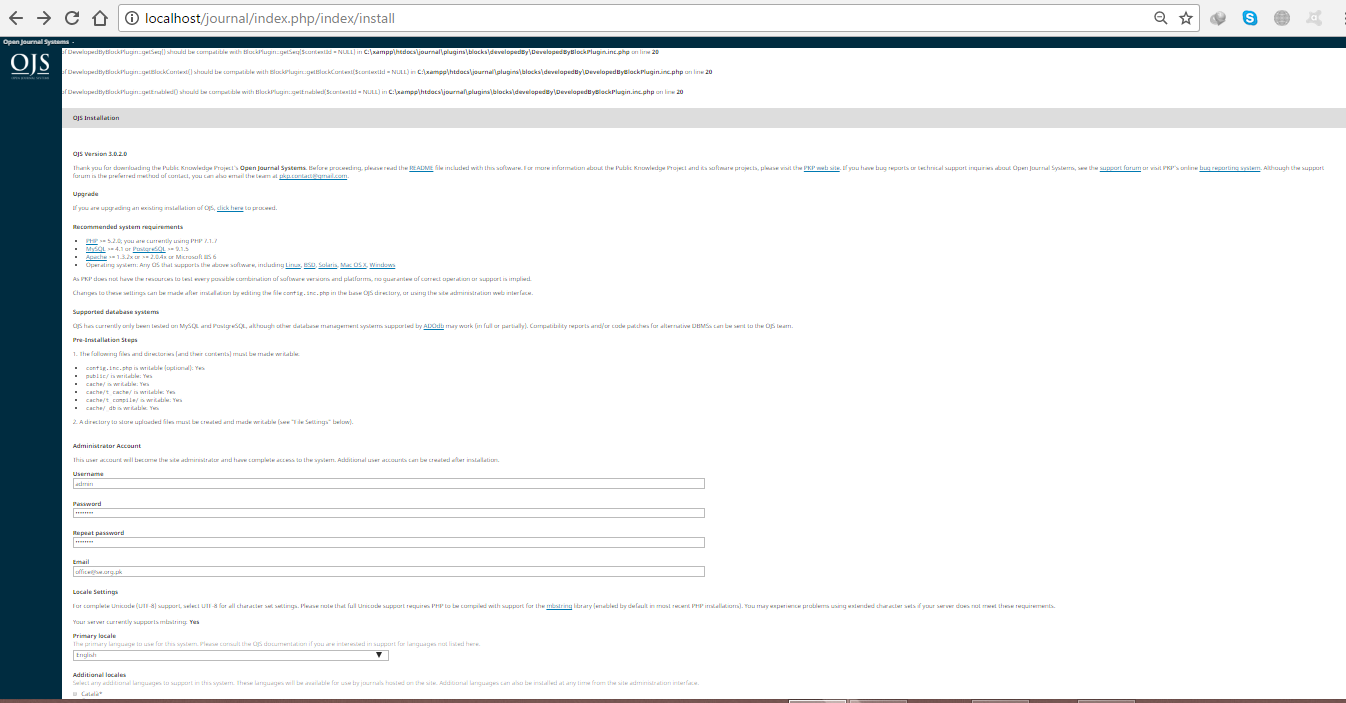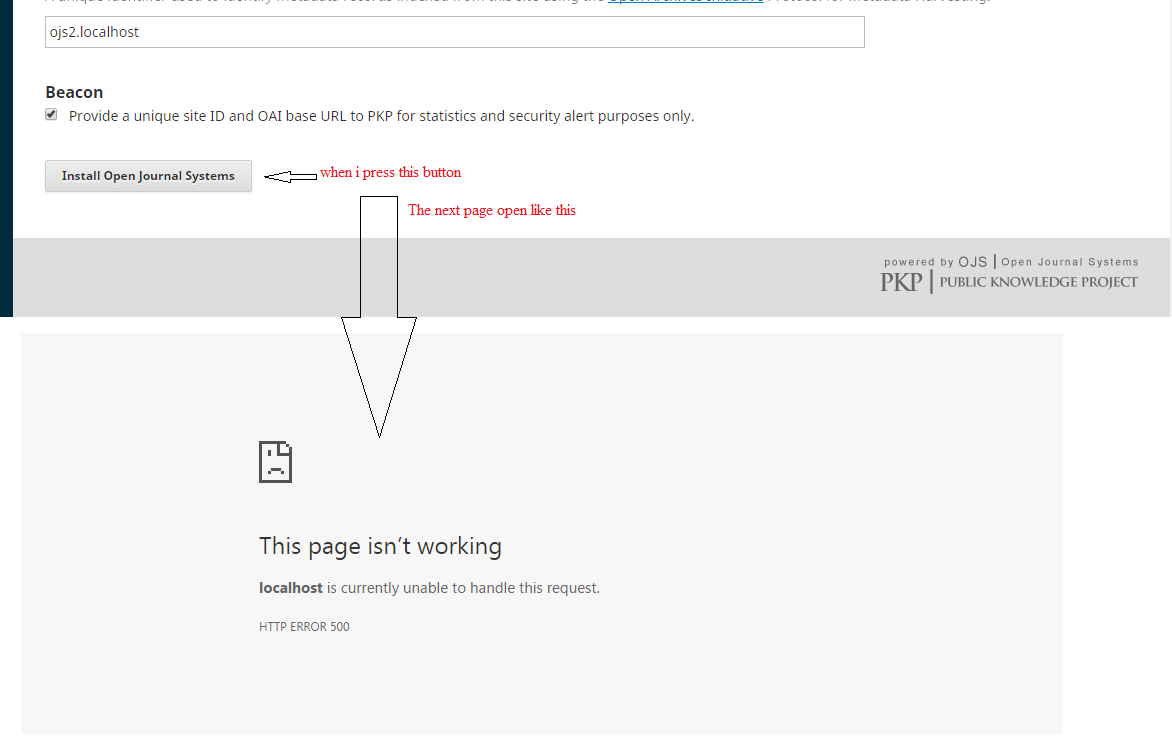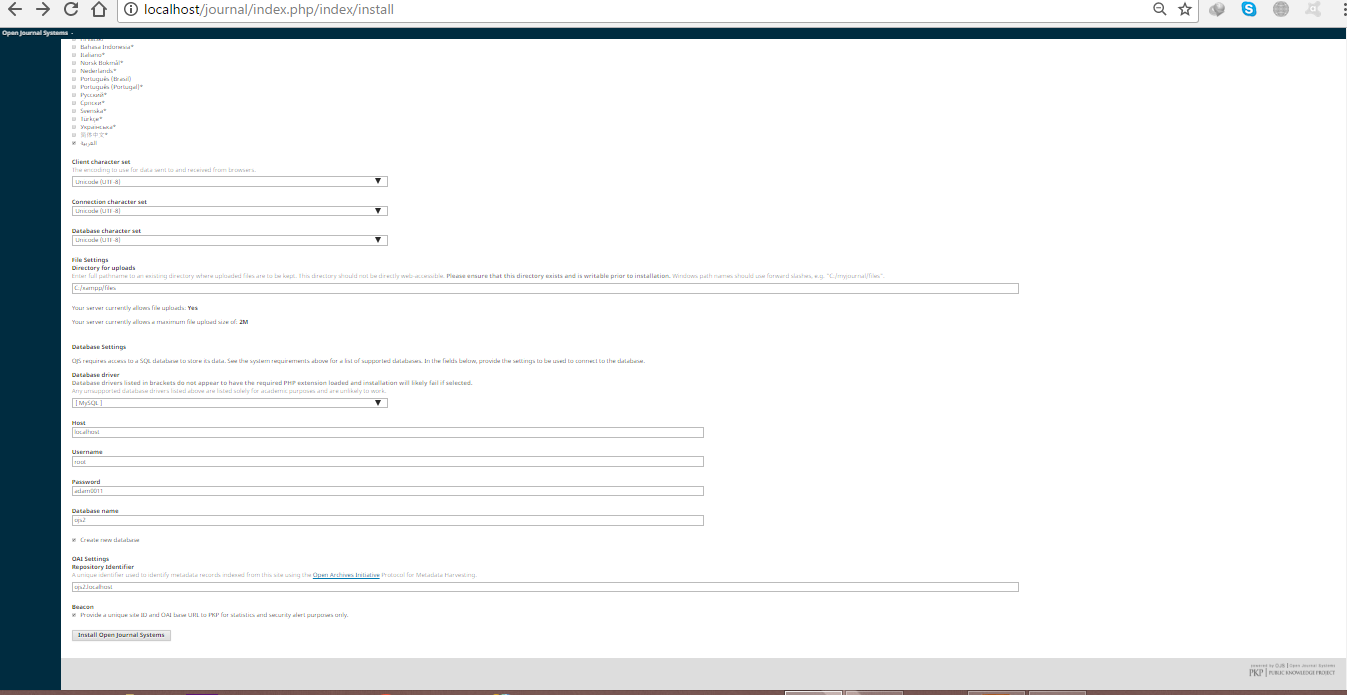 With an HTTP 500 error, you'll want to look in your webserver's error log (may also be known as the PHP error log) to find the error message.
Dear Sir/Madam,
Can you tell me,how much take time to creation journal after installation
and login,because here it is take lot time to create journal,i am trying to
last 3 hours but still not succeeded, please help me.
Look the situation of journal creation in image.

This probably indicates a javascript error (likely due to a PHP error). Check your PHP error log again, noting any messages. To see the javascript error, if applicable, use your browser's "Web Inspector" tool.