Hi. Well, i uploaded a .png image, through website settings- appearance-logo, without incidents. I can see it in the backend but not in frontend.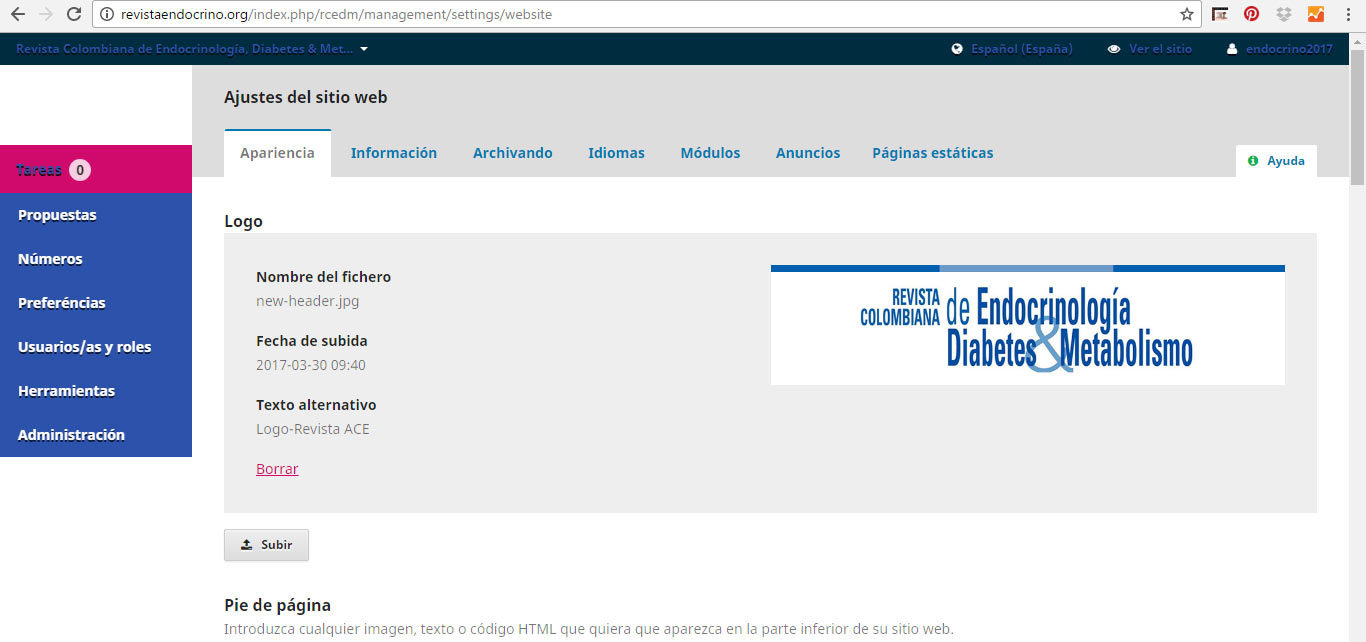 There is a stylesheet.css with the file path, I cleared template cache and data cache in administrator, i cleared the css file in /cache directory (have I to delete all the files in cache folder?), I have modified max-height, in head.less file, i have been trying every thing i could read in forums, and I can see the image path, in View Source in Browsers, but i can´t see the logo in the website.
http://revistaendocrino.org/index.php/rcedm
I really don´t understand why the image doesn´t show in frontend.