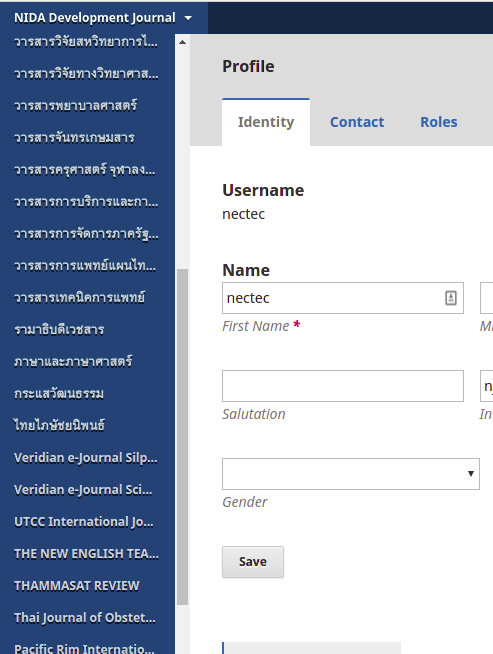 Because
User can't remember journal member.
journal is very much.
thank you.
Hi @OhnO395
I am not sure I understand your question correctly :-
I think when a user is logged in, the user has the drop-down list of journals in the upper left corner (as in your screenshot) the the user has an account for. What other information would you need?
Best,
Bozana
Hi @bozana
The problem in my ojs3.
Because the list of journals is too long . i just want to show journals that is related with user in OJS3. Could you please solve the problem?
Hi @OhnO395
Unfortunately, this is currently not possible
Best,
Bozana