How to enable a new language in the settings section, no button appears to install it? I am using OJS version 3.3.0.14 with a user who has all privileges and I don't know how to do it.
In an installation of a new magazine, it allows you to select the languages that you want to use and it works, but in an existing one in which only one language was enabled when installing, it does not give the option of choosing more than one language.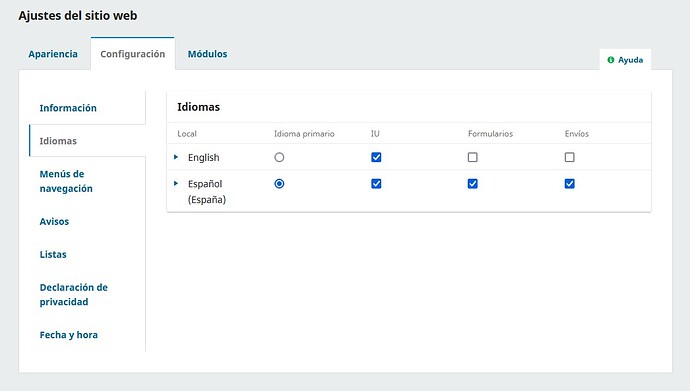 In a I need help with this please.