Hi,
I'm not great with CSS so I could use some collective help.
For articles with no authors, I've been putting in "." as a placeholder. But I'd like to hide these entries on the browse by authors page.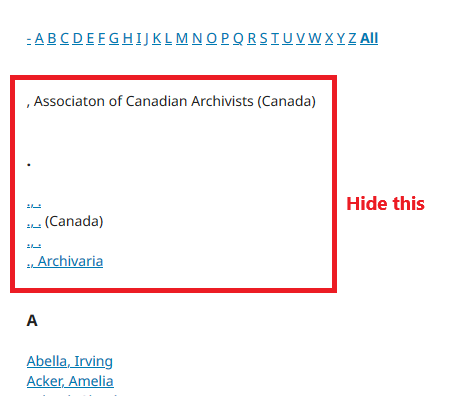 Does anyone know what CSS elements these would be? Or how I would go about hiding them?
Thanks in advance!
-Emily