** TEXT EDITION **
Good afternoon everyone, I'm new to OJS and I have some questions if you can answer me it would be very grateful.
I'm having problems editing texts both in the portal configuration and in the magazines.
I know how to code and I know HTML, CSS and Javascript
I would like you to help with this. I've been banging my head for weeks to solve this. By the way thank
AND I ALSO REMOVED THE PLUGIN WITHOUT INTENT AND CANNOT INSTALL IT.
I need justify text into my input field begining to "About the Portal"
I unstalled the pattern plugin to edit text Tiny and more something after (i forgot the after tiny)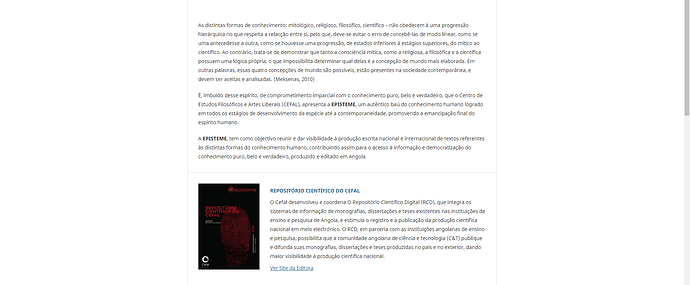 OJS 3.3.0.13 VERSION