Dear PKP Community –
We published the first issue of our journal yesterday – big thanks and shout out to this community for all the help in the development process, especially @asmecher!
However, only after we went live did we discover that our HTML versions of the articles are wonky when viewed on a PC using IE, ipad and iphone. On the latter, the text just cuts off on the side and all of the sentences are unintelligable. Plus pull quotes we've painstakingly formatted in Kompozer are misaligned. I'm assuming that there's some problem related to the settings for the size of the block text (at one point I thought I reformatted it to be no wider than 500pixels since it was going too wide, so this is likely the problem, but not I'm not sure how to fix it.). Maybe the 500 pixels is something that is "fixed" and to flow properly across devices and browsers the width needs to be relative? Is this something that I fix in Kompozer? Or where is this determined in the CSS of OJS? Help would be much appreciated.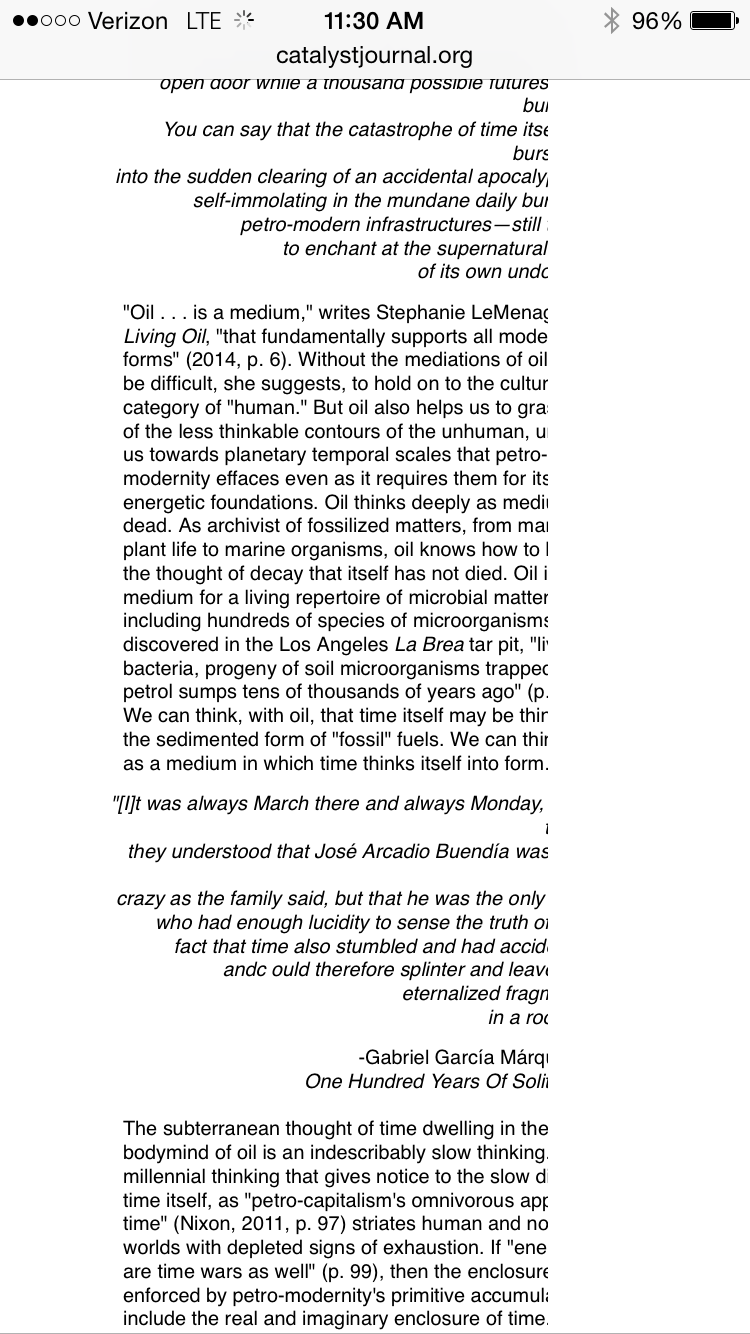 I'm including a screenshot of how an article is rendering on an iphone, with text cutting off on the right side, and the formatting wonky for italicised pull quotes.
Big thanks
MSJ