Hello everyone,
I have 3.3.0.7 OJS installed on Cloudways.com virtual server. Today I tried to upload new submissions from QuickSubmit Plugin. When I try to add Galley, I got this error:
Failed Ajax request or invalid JSON returned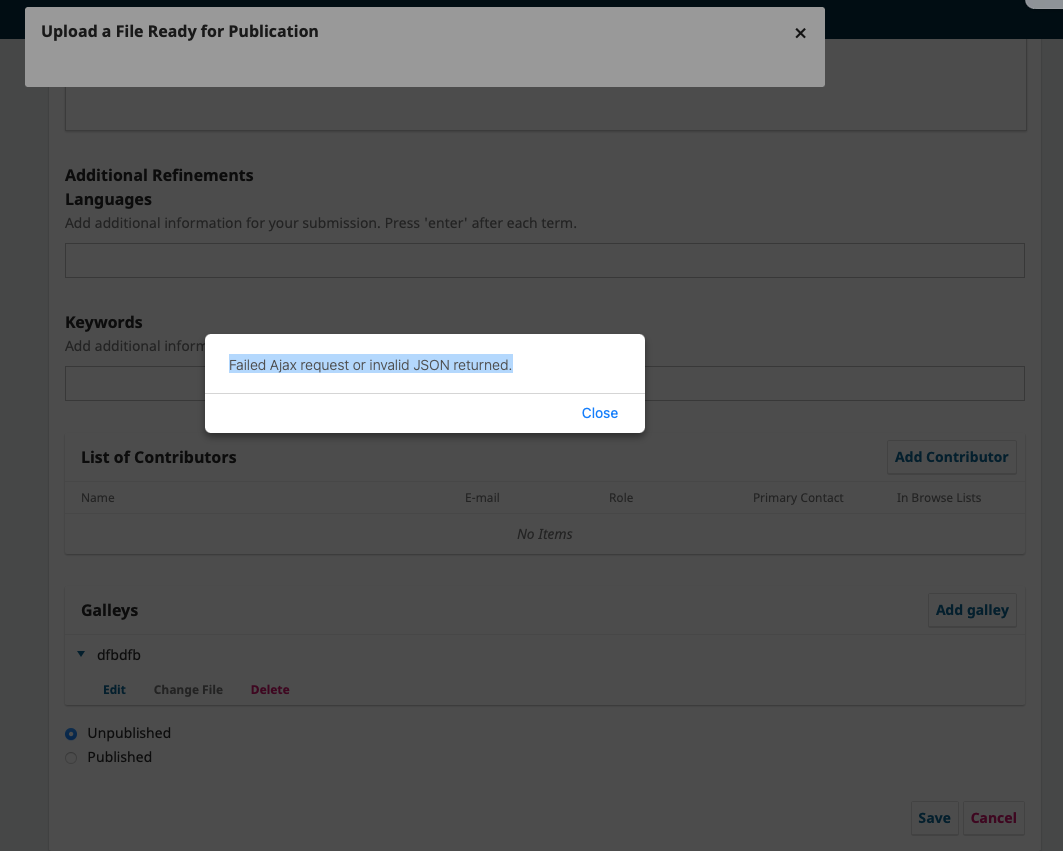 So, i can't to upload any PDF file.
Unfortunately, I can't add or change anything in Cloudways virtual server. Can you help me in this situation?
Thank you!