Hi, I apologize in advance if this is slightly off-topic, but I'm struggling to find a solution to this problem.
I work for GBIF and we rely on Google Scholar for picking up citations of data from GBIF. One journal, the European Journal of Taxonomy, who uses OJS and is indexed by GS, also has a button/link to GBIF on every article landing. Unfortunately, this causes nearly every single paper from the journal to show in our searches as if GBIF is cited in the paper.
Example: One new genus and nineteen new species of ground spiders (Araneae: Gnaphosidae) from Iran, with other taxonomic considerations | European Journal of Taxonomy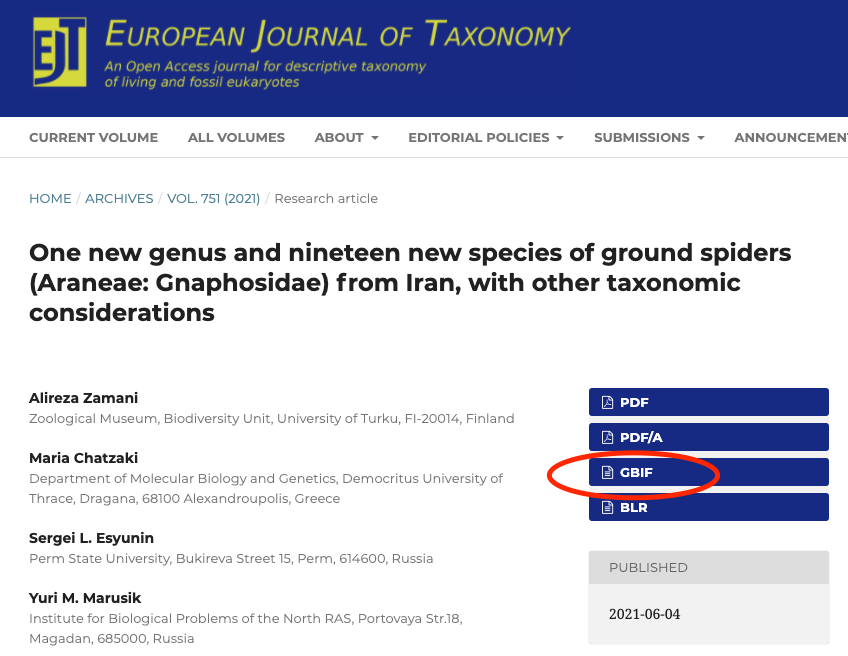 I want to advise the journal, but I'm not sure what they could do to exclude this from the information being indexed by GS, except remove the button.
I realize this might be a stretch, but I would appreciate any help anyone could provide.