Failed Ajax request or invalid JSON returned ojs 3.3.0.10
How to solve it?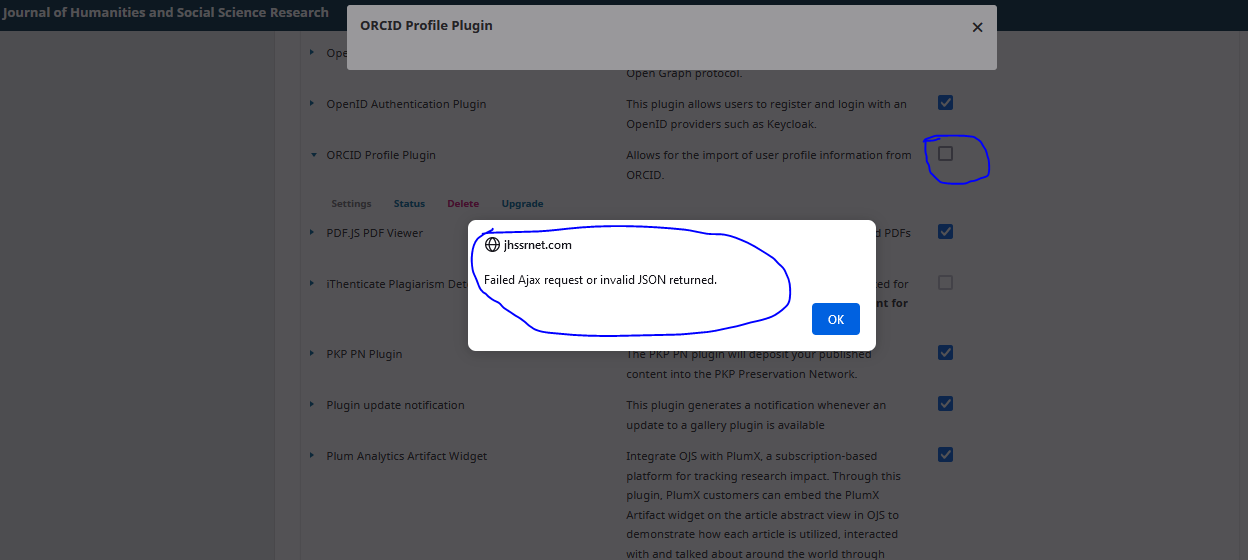 Hi @IJBSRR_Journal,
Is this occurring when you attempt to configure the ORCID plugin? Have you checked your PHP error logs for any relevant details that point to what the error is?
-Roger
PKP Team
Yes, When i attempt to configure the ORCID Plugin then show above screen
Thanks for verifying. Having PHP error log messages would be helpful, as the "Failed AJAX request…" message isn't very helpful in indicating what the issue is.
-Roger
PKP Team