Hi,
I have try upgraded to journal 3.2.0.2 from my previous journal version 3.1.2.4.


I did not find an error message after upgrading

Honestly on the tab settingg-journal-masthead, and TAB setting- website-setup does not appear anything :(.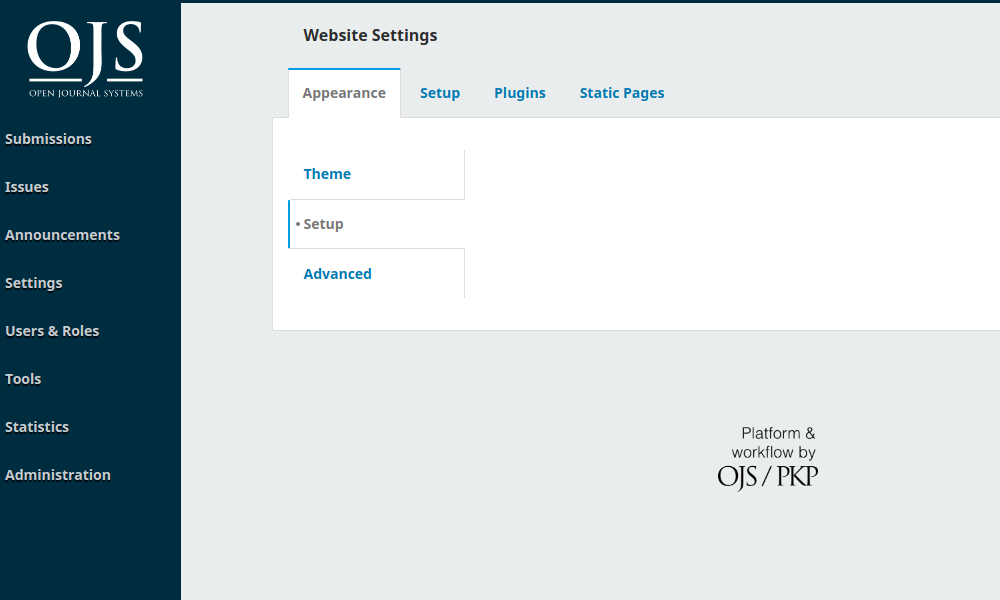 Then I tried to activate display_error to find out what was happening, but I also did not find any specific error messages regarding the error I was experiencing.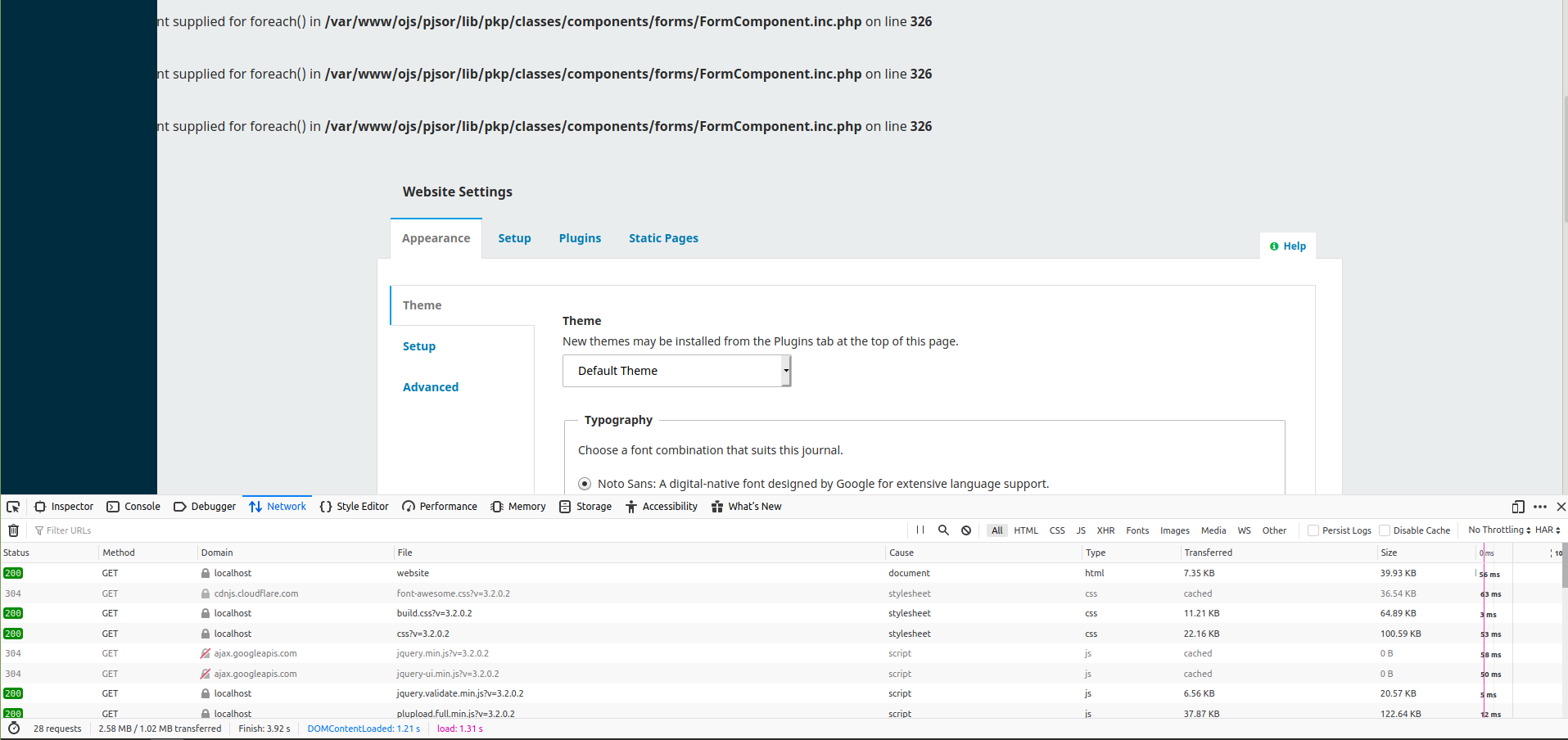 And then I tried to see the error log contained by the web developer and then it appeared like this.


I hope there is a solution for my problem
Kind regards,
Ghazi Pradana