Before you post your question, check out the user guides and video tutorials at PKP Docs and search the forum to see if someone else had the same question.
When you post your question give as much detail as possible, including the following:
Application Version - e.g., Current version: 3.2.0.3 (May 7, 2020 - 12:31 PM)

Description of issue
The domain would be proxied with Sucuri, however, when logging in, we have gotten User Authorization. Access Denied error
Steps you took leading up to the issue
Login and error will be prompted
What you tried to resolve the issue
. Bypass Sucuri proxy would be fine but onto Sucuri's end, the URL path has been whitelisted along with Sucuri IP as well.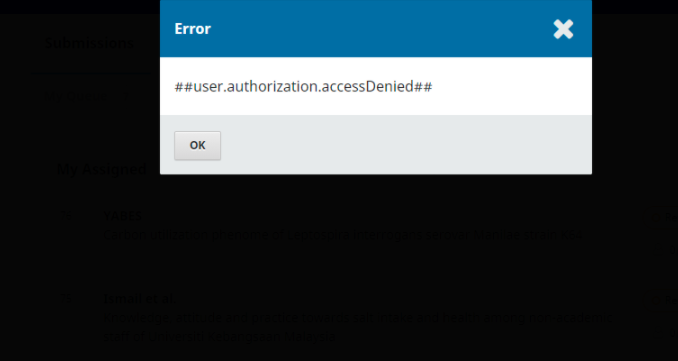 Screenshots
Error log messages if applicable