Hi!
There is a submission where I'm not assigned with any role, but I have sent a discussion letter to the editors. I have the following notification email: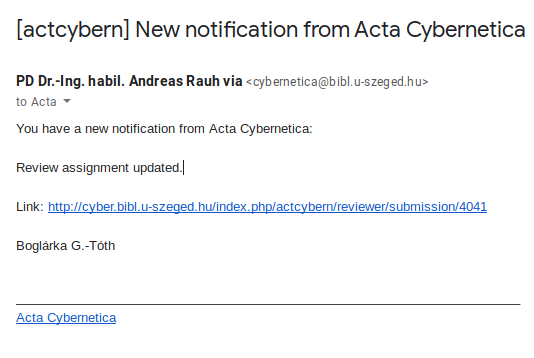 The link does not work, as I'm not a reviewer, but checking the submission I have found that the editor, Andreas Rauh have answered to the discussion letter I wrote.
The strangest is that the notification email is signed with my own name, not the sender.
Could you help me to resolve this?
We use a 3.1.1.4 update from today.
Thanks is advance,
Bogi