Hello all.
I am sorry for question which might be stupid. I have searched docs and forum but have not found an exact answer. I need rather advise than urgent help.
My main concern (and actual question) is how dangerous the situation (below) is?:
So, description:
We use OJS since 2012 (https://ojs.tdmu.edu.ua/ ) Current version is 3.2.1.2
Everything look like and working OK.
However during preparing of update to OJS 3.3 I payed some more attention to actual representation of content in DB. And found that ALL cyrillic text in DB is unreadable.
Example of article ВИВЧЕННЯ УРБАНІСТИЧНОЇ ЛЕКСИКИ ТА ПОНЯТТЯ ЛОКУСУ НА ЗАНЯТТЯХ ІЗ ДИСЦИПЛІНИ «УКРАЇНСЬКА МОВА ЯК ІНОЗЕМНА» (НА ПРИКЛАДІ ТЕМИ «У МІСТІ. УРОК 1») | Медична освіта
In DB: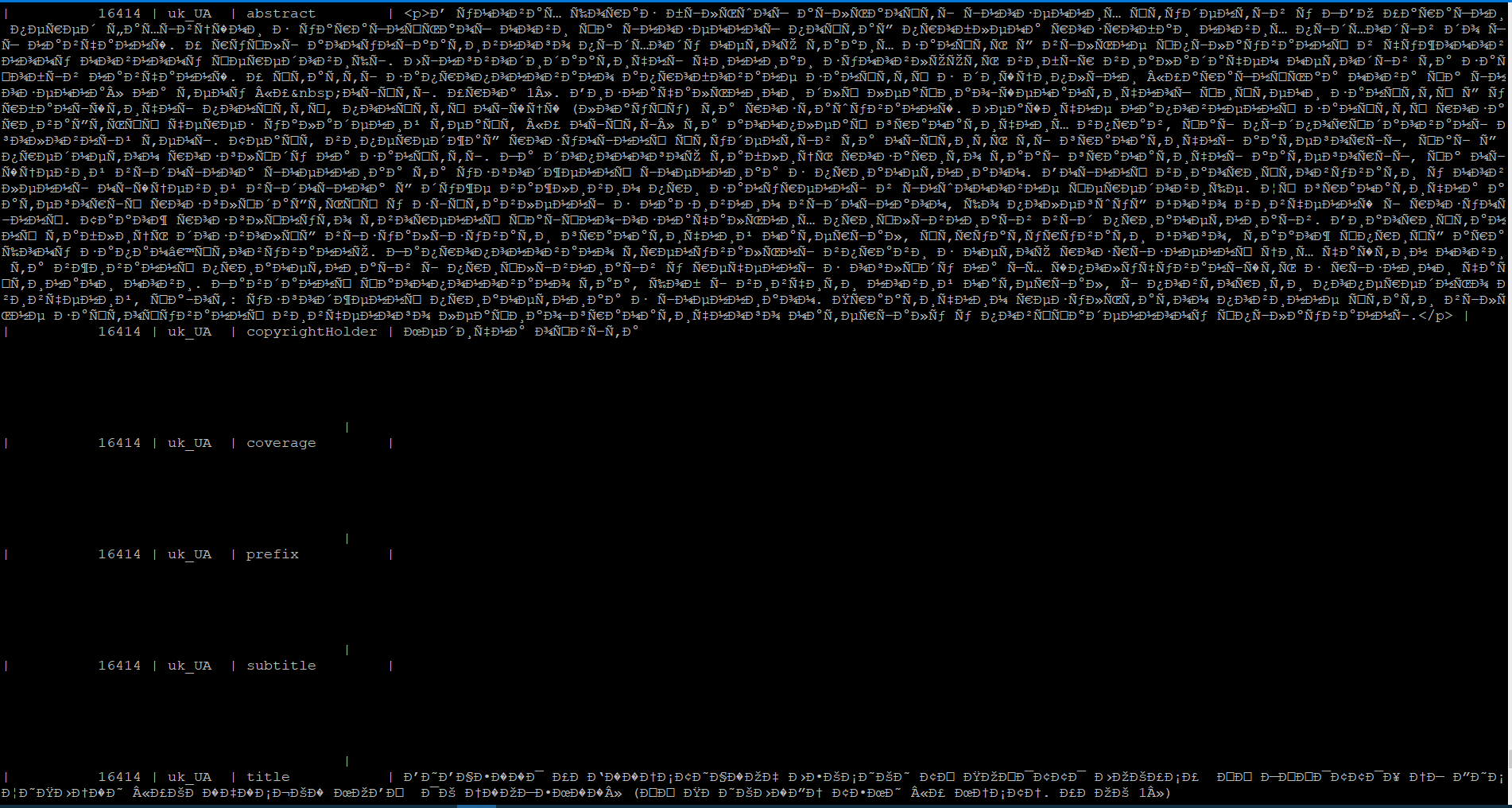 On front-end: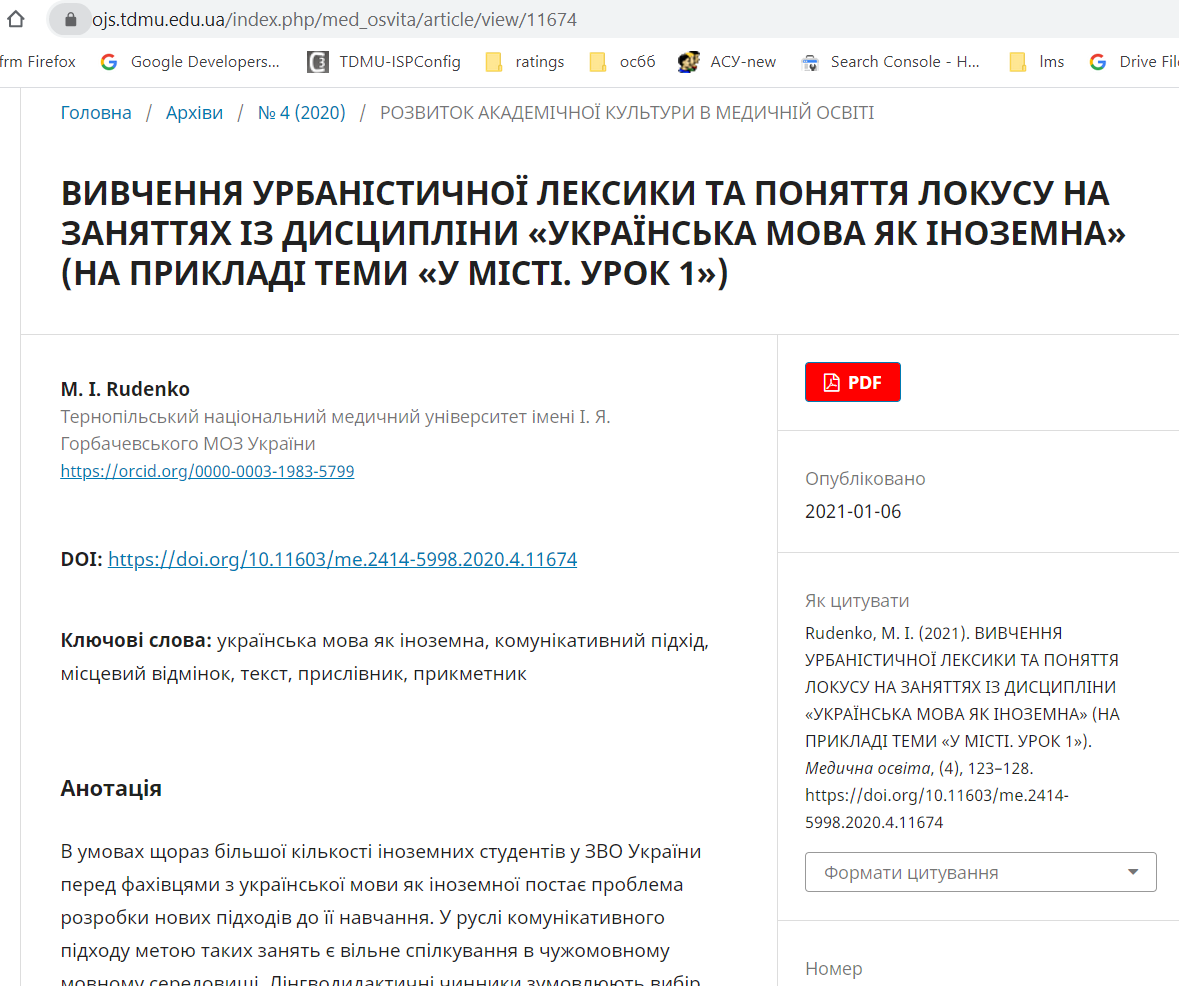 GoogleScholar and CrossRef indexing working OK as well.
Current DB is MySQL 5.7, collation is utf8_unicode_ci , engine - InnoDB
Settings in config.php
collation = utf8_unicode_ci
client_charset = utf-8
connection_charset = utf-8
Detail examination of DB show me that some tables and/or fields has different collations:
utf8_general_ci or even latin1_shvedish
On my dev server I tried to use recipe
ojs-tools/fix-database-encoding.md at master · kaitlinnewson/ojs-tools · GitHub
I managed to convert entire DB to utf8_unicode_ci but nothing changes - front-end looks OK, text in DB is unreadable.
My main concern (and actual question) is how dangerous such situation is? Any risks? What should I expect?