Buenos días, al intentar enviar un correo electrónico me aparece este error:
Good morning, when trying to send an email I get this error: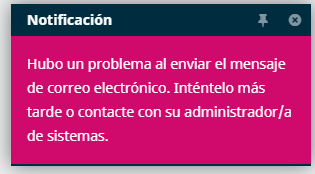 Estuve buscando y a lo que llegué fue a que tenía que habilitar el email en el archivo "config.inc.php" y configurar el "SMPT" para funcionar con el gmail. Ya lo hice, pero sigo teniendo el problema:
I was looking and what I came up with was that I had to enable email in the "config.inc.php" file and configure the "SMPT" to work with gmail. I already did, but I still have the problem: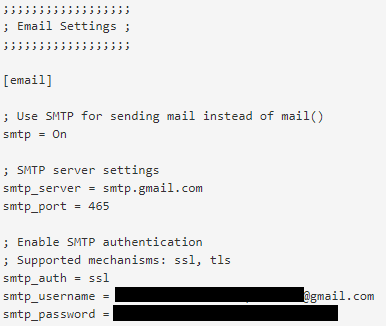 También tengo el problema de que no le llegan las notificaciones a los autores, pero pienso que es por lo mismo.
Ya no sé que hacer, encontré aquí un post silimar, pero nunca respondieron con la solución.
Espero me puedan ayudar.
De antemano gracias.
I also have the problem that notifications do not reach the authors, but I think it is for the same reason.
I don't know what to do anymore, I found a silimar post here, but they never responded with the solution.
I hope you can help me.
First of all, Thanks.