Dear Sir/Ma'am,
I have installed the OJS 3 in the my localhost. When I tried to upload the logo and customize CSS. It's showing validation error. Like, file not uploaded and invalid file format. Please check the screenshot 4 and 5 for this issue and suggest me, what is wrong with this installation. The second issue is about us section's content. I didn't change anything in the code. But, in the submissions page there is too much line height space. I have checked editor source code also there is nothing any extra code and CSS. When I check the browser source code there is showing so many lines break
code why it's taking extra
. Please check the screenshot 1,2,3 for the details. Please suggest me what is the solution for such kinds of issues.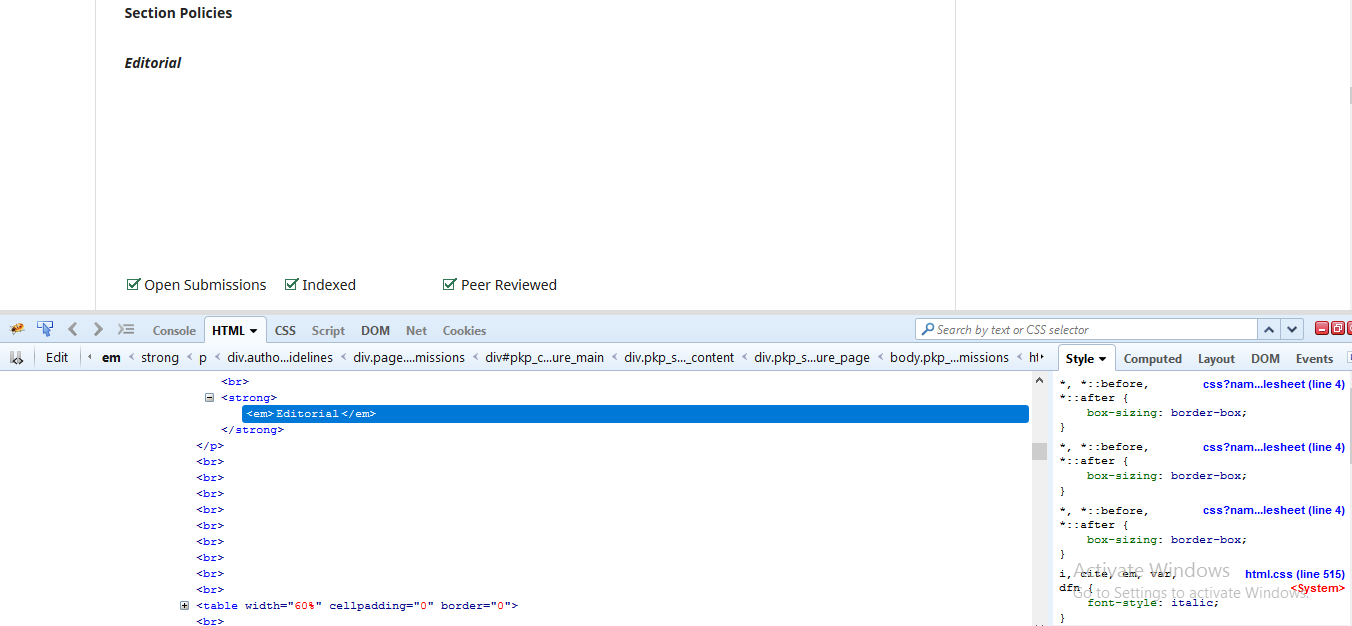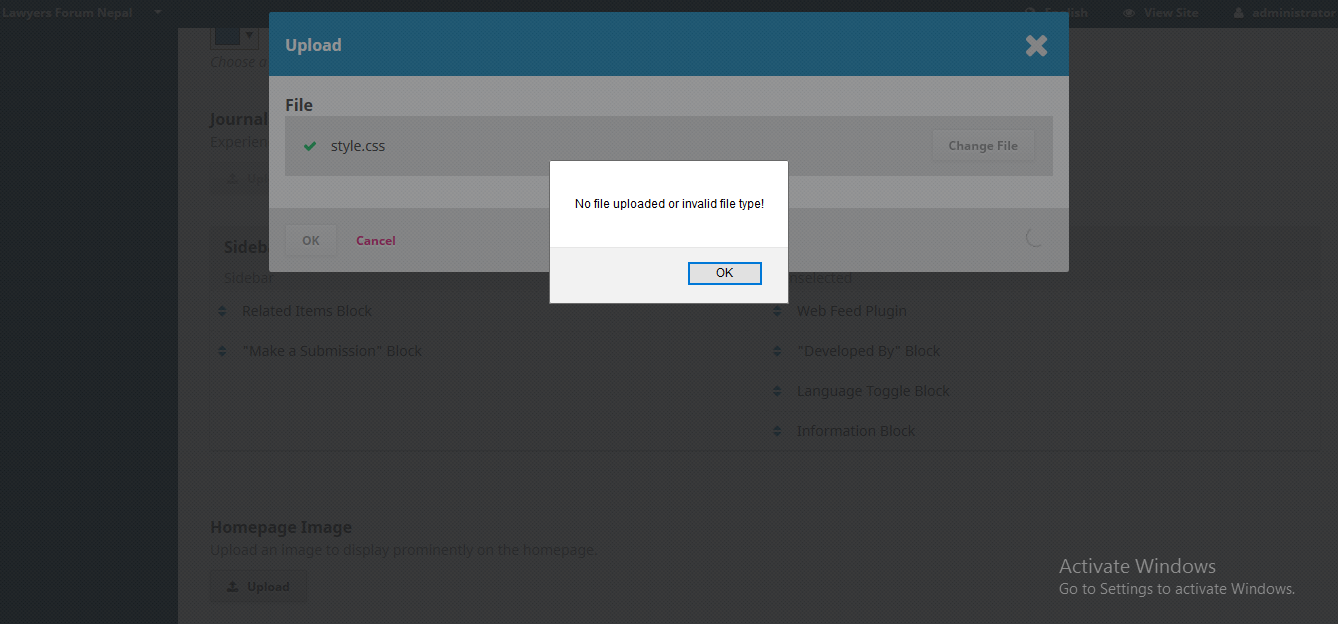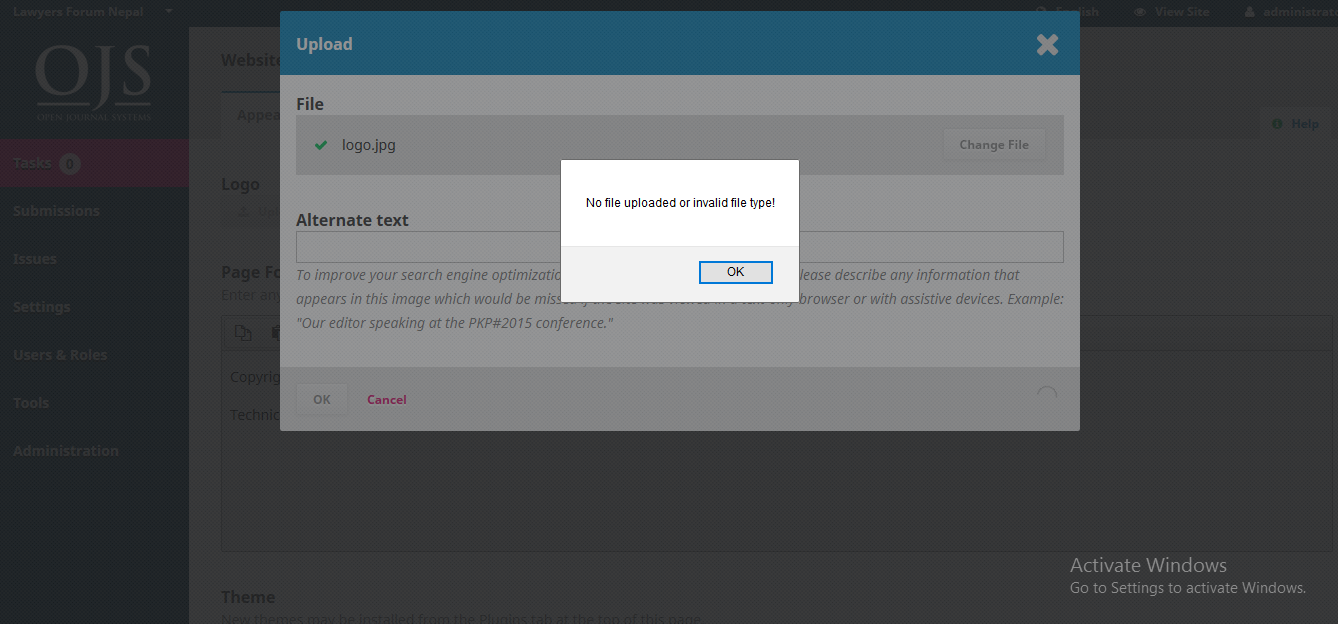 Thanking you !!!
Regards
Suresh Rijal