Hi, I am trying to assign categories to published articles so they show on a page. I am aiming for people to find all conference proceedings on one page - rather than having to go to the archives tab.
The journal site is here
I have set up the categories I require (see screenshot)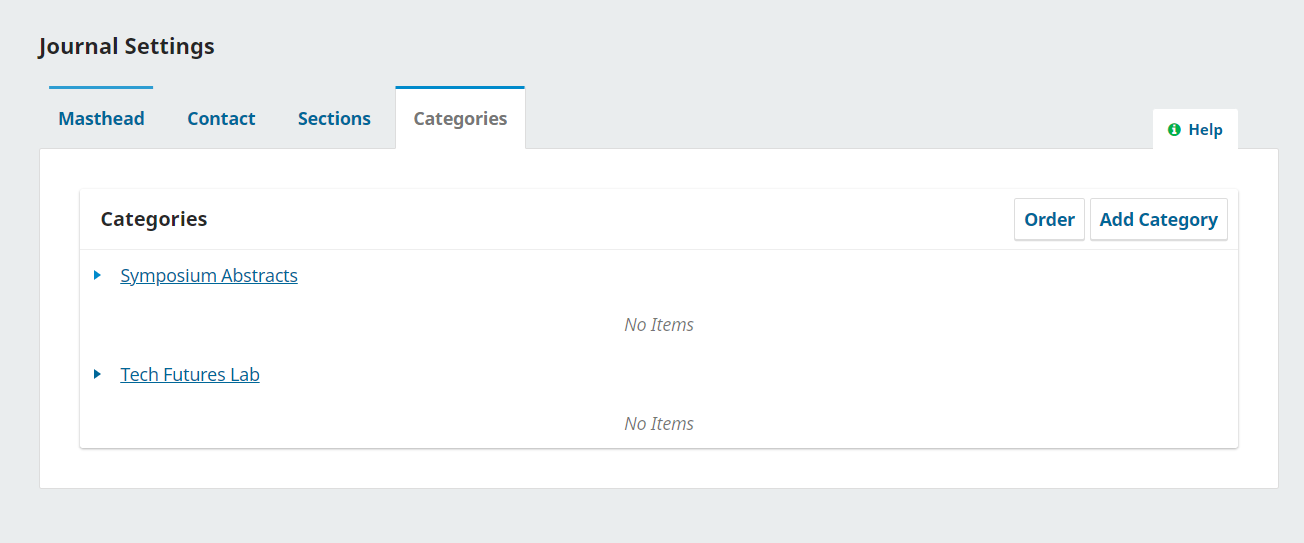 I have then gone to the articles that are in that category, unpublished them, assigned the category and then republished them.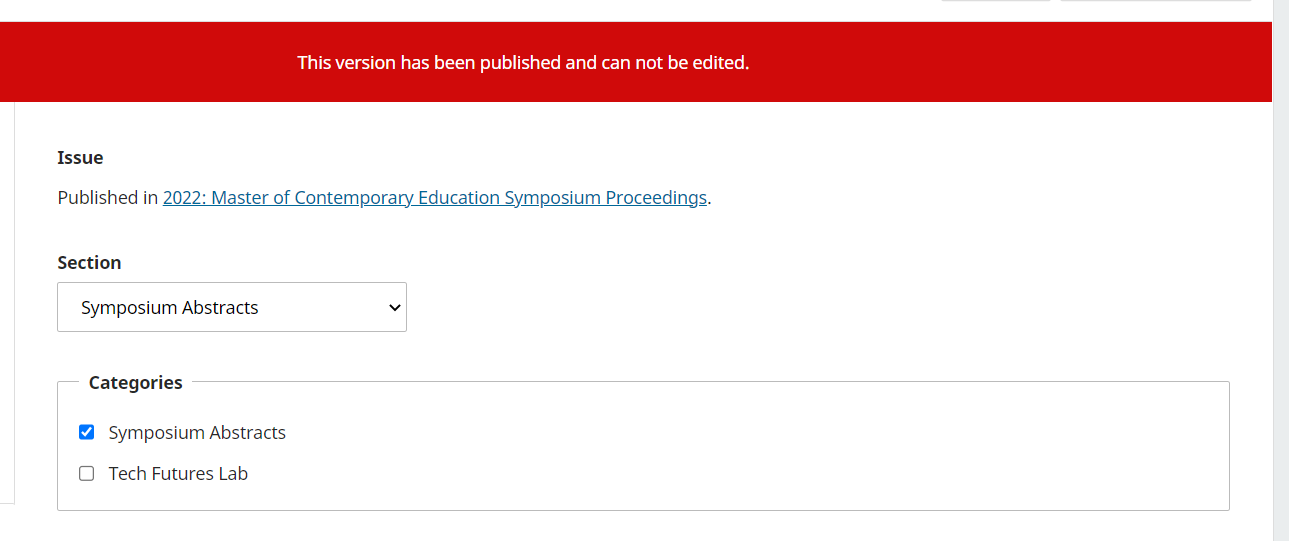 The articles do not populate on the categories page.
I have tried to upload a new article and assign the category from the beginning of the process and this does not work, I have also created another category to see if it was a problem with the original category and this also does not work. I have tried using a 'browse block' as well as a custom page menu item and neither of these populate the articles tagged in a category on the page. The URL for the category page works, and the page information is there but it won't send the tagged articles there.
Any help or guidance would be appreciated!
We are using Open Journal Systems 3.3.0.11 With bootstrap 3 base theme - Lumen