Hello,
My name is Martin Adrian, I'm from the Editorial Board of the Journal Of Electrical Engineering from University Politehnica Timisoara, Romania.
We recently changed our journal platform on OJS/OKP version 3.1.2.0. At the moment I am configuring all the settings required for Front-End and for Workflow.
I've made different accounts (for the Author, Reviewer, Journal Editor, Section Editor) with which I checked the workflow.
The problem I face is related to the lack of the "Accept and Skip Review" and "Accept Submission" buttons. No matter what account I am logged in with (Journal Editor, Section Editor, CopyEditor), these buttons does not exist, even if the paper was already reviewed. I also verify in Users & Roles if the "This role is only allowed to recommend a review decision and will require an authorised editor to record a final decision" box is uncheck, and so it is.
I have also add some print screens in different conditions.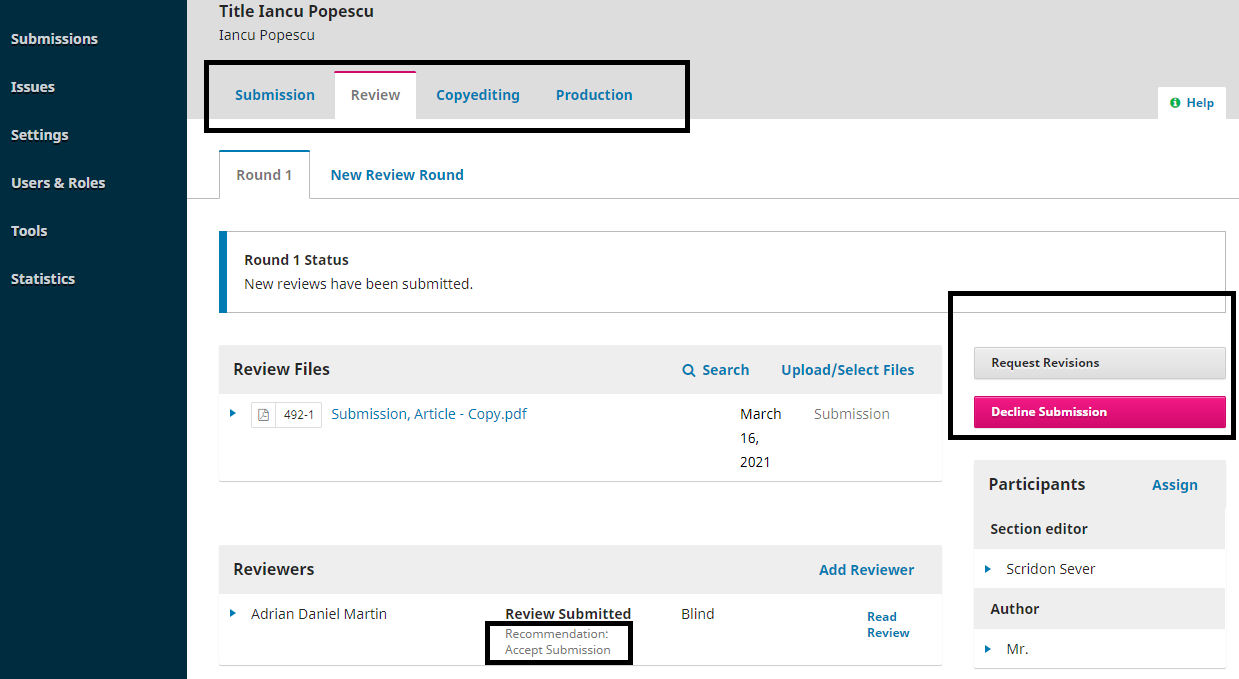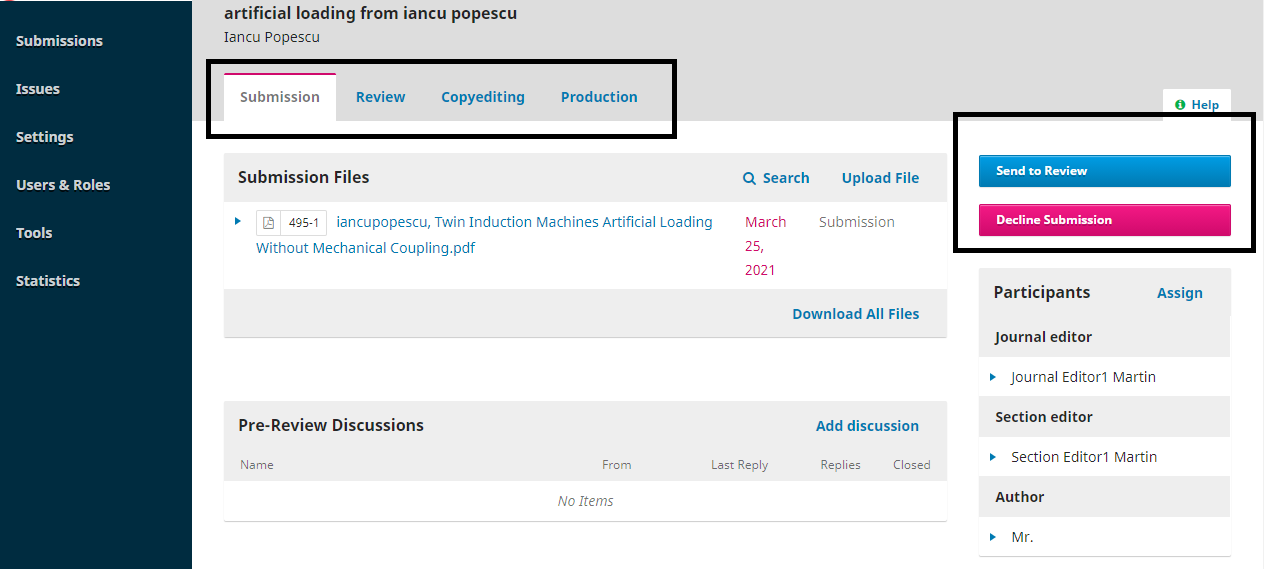 I am asking you for help!
Please let me know what I am doing wrong? Why I can't accept papers and send them to the next process (copyediting).
Thank you very much!
Adrian Martin
JEE Editorial Team Member
Teaching Assistant UPT,
+40725411866