Greetings, Kind OJS folks – I'm having this small problem where I can't add a 2nd author – I get this error message, instead: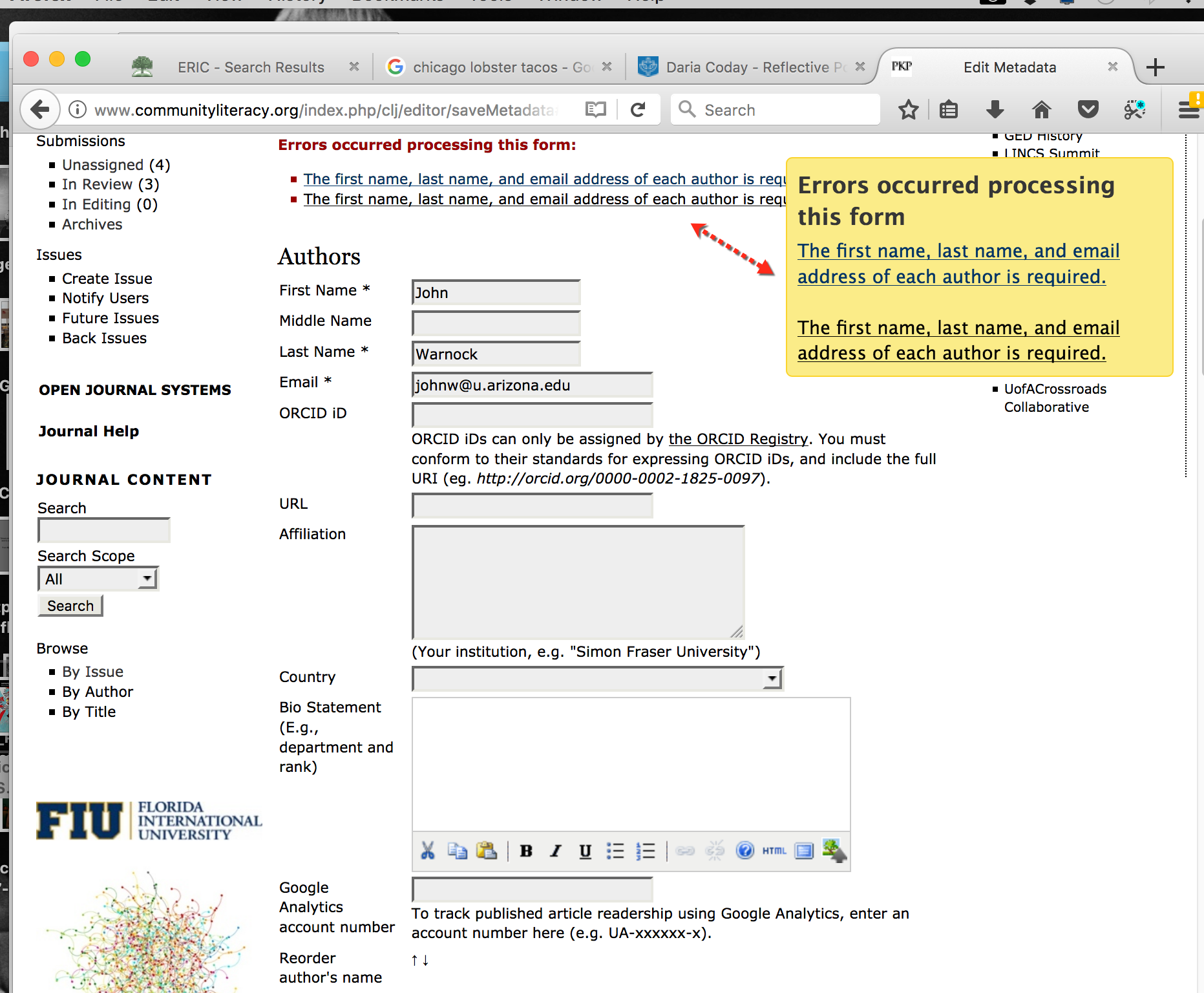 It only requires three element – First Name, Last Name, email address, which I have entered multiple times to no avail.
OJS version 2.4.4.1.
Does anyone have any tips or advice?
Thanks so much, in advance –
Best,
Michael