Hi!
I use ojs 3.1
I need to place a link in the sidebar so that users can configure their notifications.
I need the link on this page: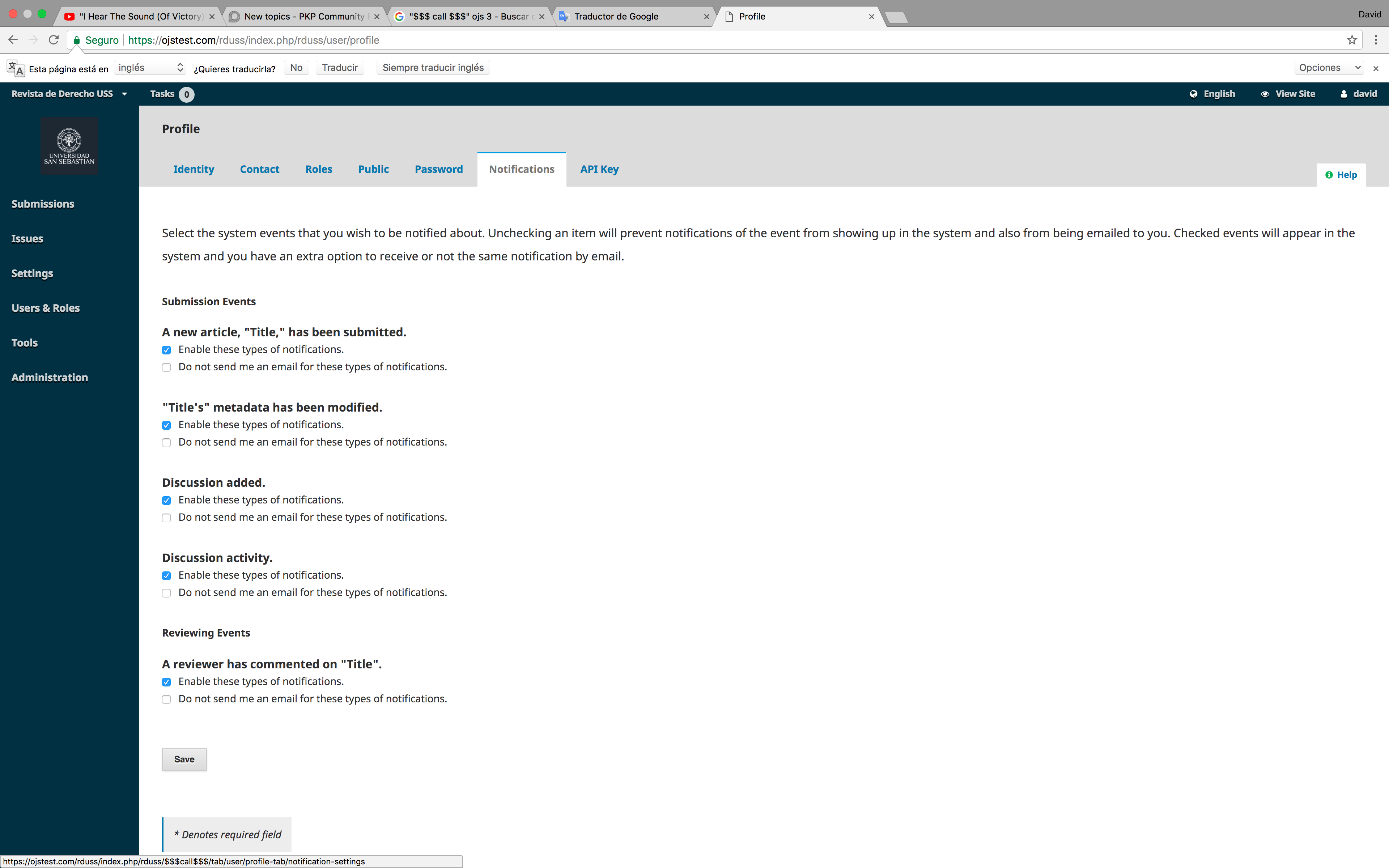 When I look at the url it appears: Notifications
But in link href = "https://ojstest.com/rduss/index.php/rduss/$$$call$$$/tab/user/profile-tab/notification-settings" takes me to an error page…
What link can I use to show me the notifications section of the user profile?