RedHat 7.9
Apache 2.4
MySQL 8.0
PHP 8.1
Folder Permissions 755 and owner Apache.
I have configured a new server with the above configuration and OJS-3.3.0-15 is working fine but OJS-3.4.0-1 is not working.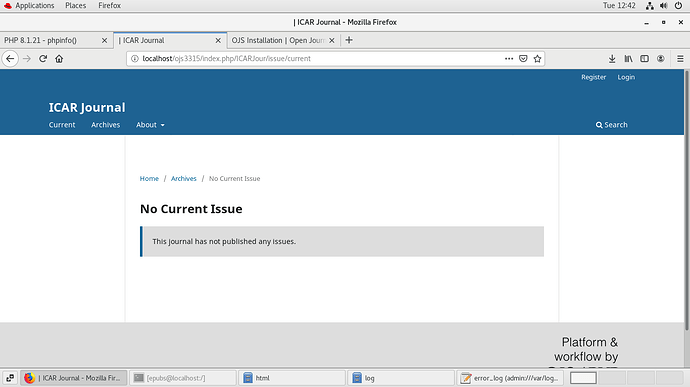 If I am trying to do the fresh installation or configure with the upgrade database the below-attached blank image will appear. I have tried so many times but unable to find the problem.
No error log was generated for OJS-3.4.0-1.