I'm trying to figure out how the bilingual OJS emails are received by the reader.
For example, the "Notification" email, which is the option to send a copy to the readers when a new announcement is posted. From the dashboard, I can see there is a French version of the email (at the bottom of the screenshot).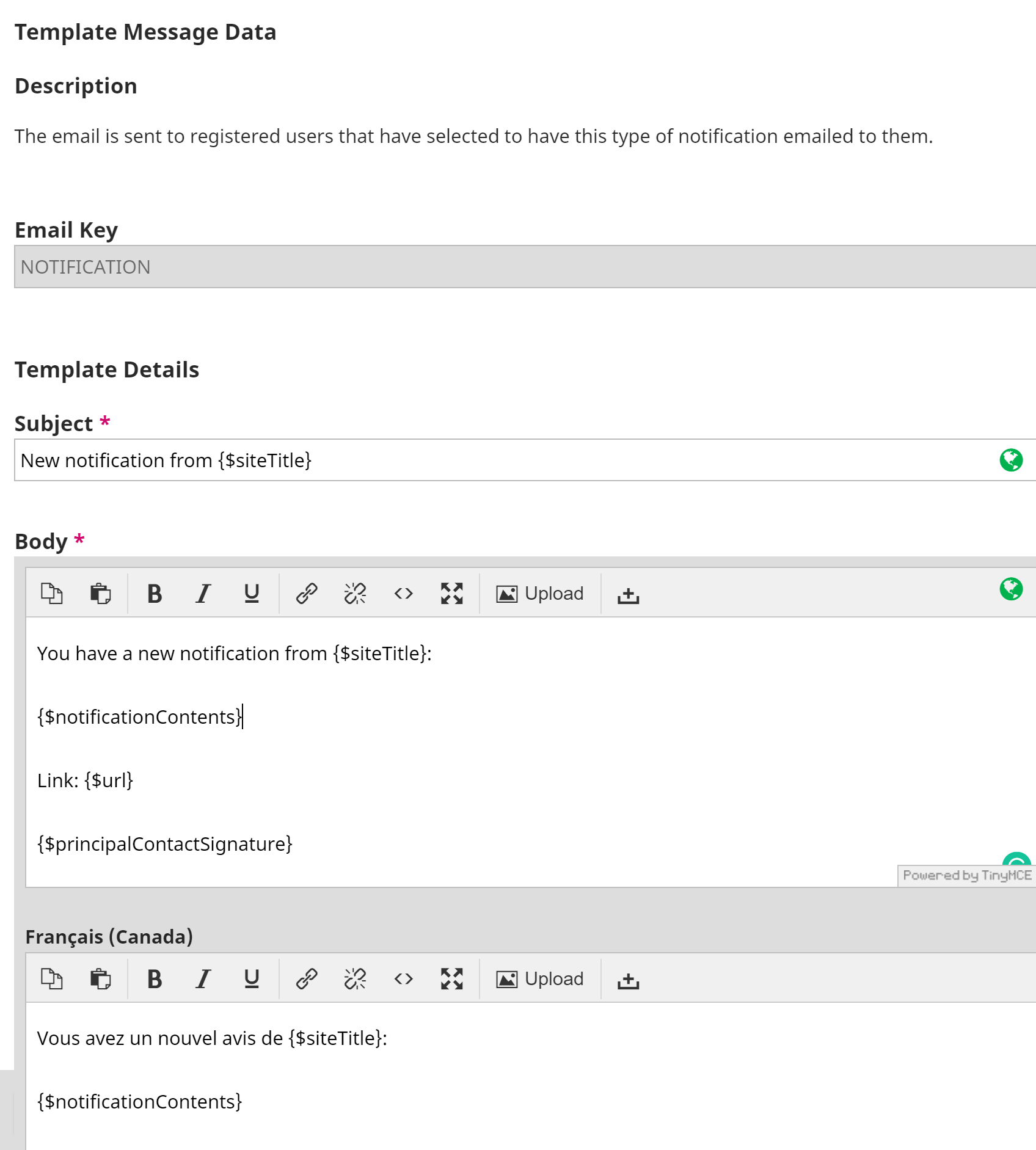 However, the reader indicated she only received the English portion.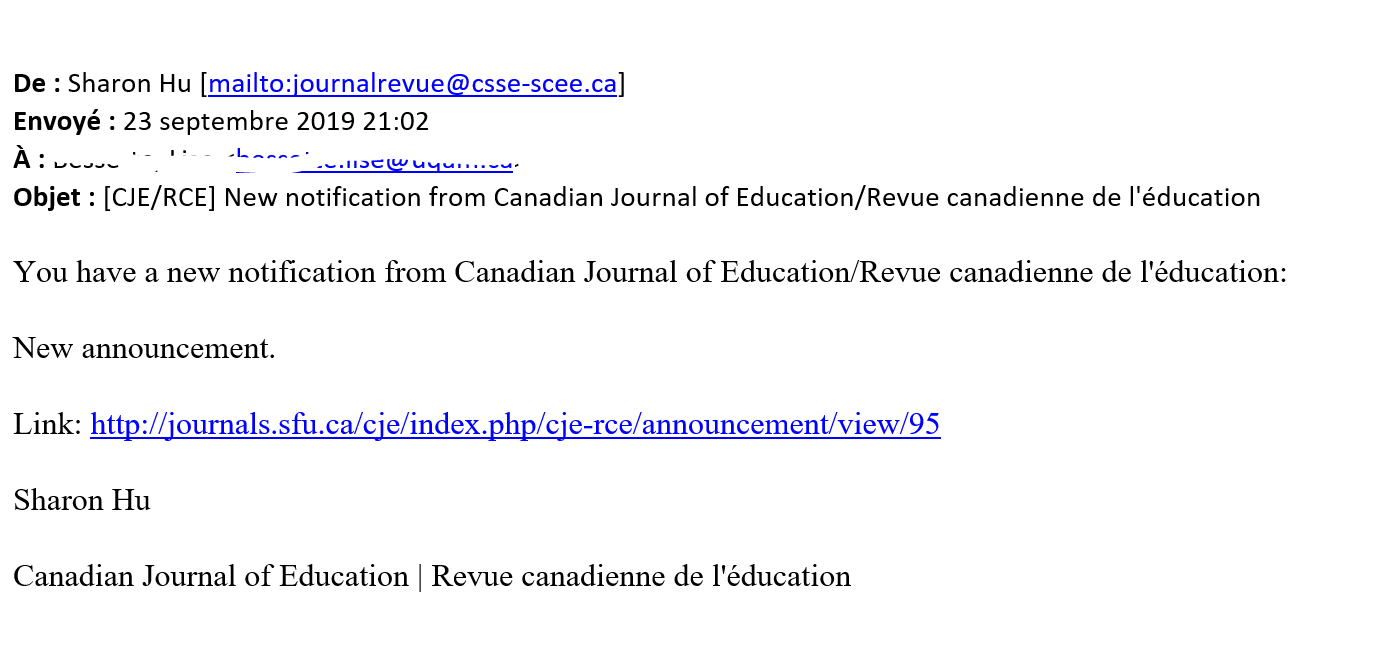 Is there something in the setting so the "Notification" email sends both versions of the message?
Thanks,
Sharon