@asmecher
When Author start Submit the Article Confirmation Showing Blank


OJS Version 3.3.0.14
Hi @IJBSRR_Journal,
Similarly to your previous post, for issues such as these where you have a blank page or similar issue, you need to check your PHP error logs for error there and report on them here on the forum post. Also, please indicate your OJS version (e.g. 3.3.0-14) in your posts.
-Roger
PKP Team
Hi All
Author submit the Manuscript when Complete step 4 to Next Step then Loading… after author canceled or logout and at this time again login author showing submit complete. Also, New article Submission Notification mail can't send journal Manager and author. i have error Log bellow… any one can solve it …how to
OJS 3.3.0.14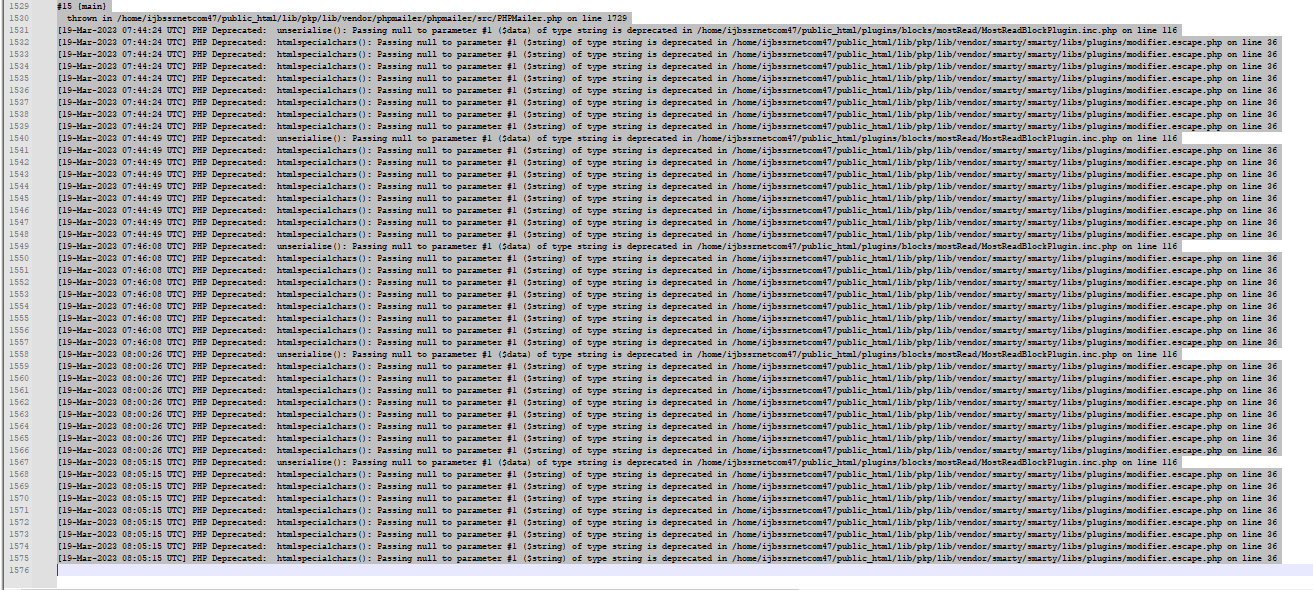 Are there any special characters/symbols in your abstract?
No, Can't used characters/symbols
Can help about characters/symbols
The cause of the problem was that it was using PHP 8.1.
The problem was solved by changing the PHP version (7.4).
I have one more Problems about new submission Notification mail. If any author submit the Article then Notify the all listed author also when i published Issue then Notified the all listed author but isn't send . how to solve it…