Hi,
Thanks again.
An author notified me as she could not upload a revision file. When I logged in as that user, I get the same error.
When I try to upload the revision file by selecting the previous file (not uploading a new file), the error message says "the current role does not have access to this operation". When I click CLOSE, the error message is. displayed in red color.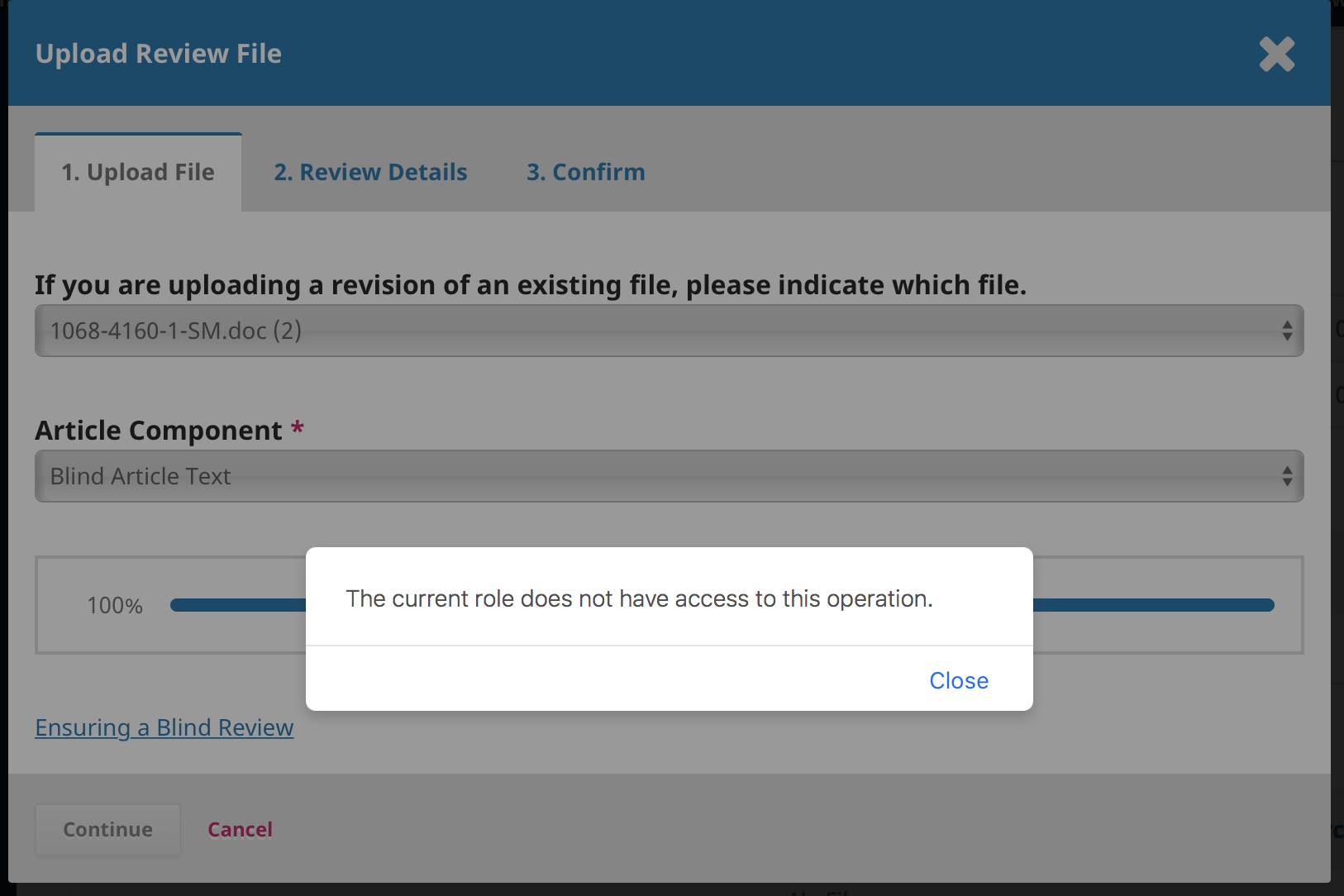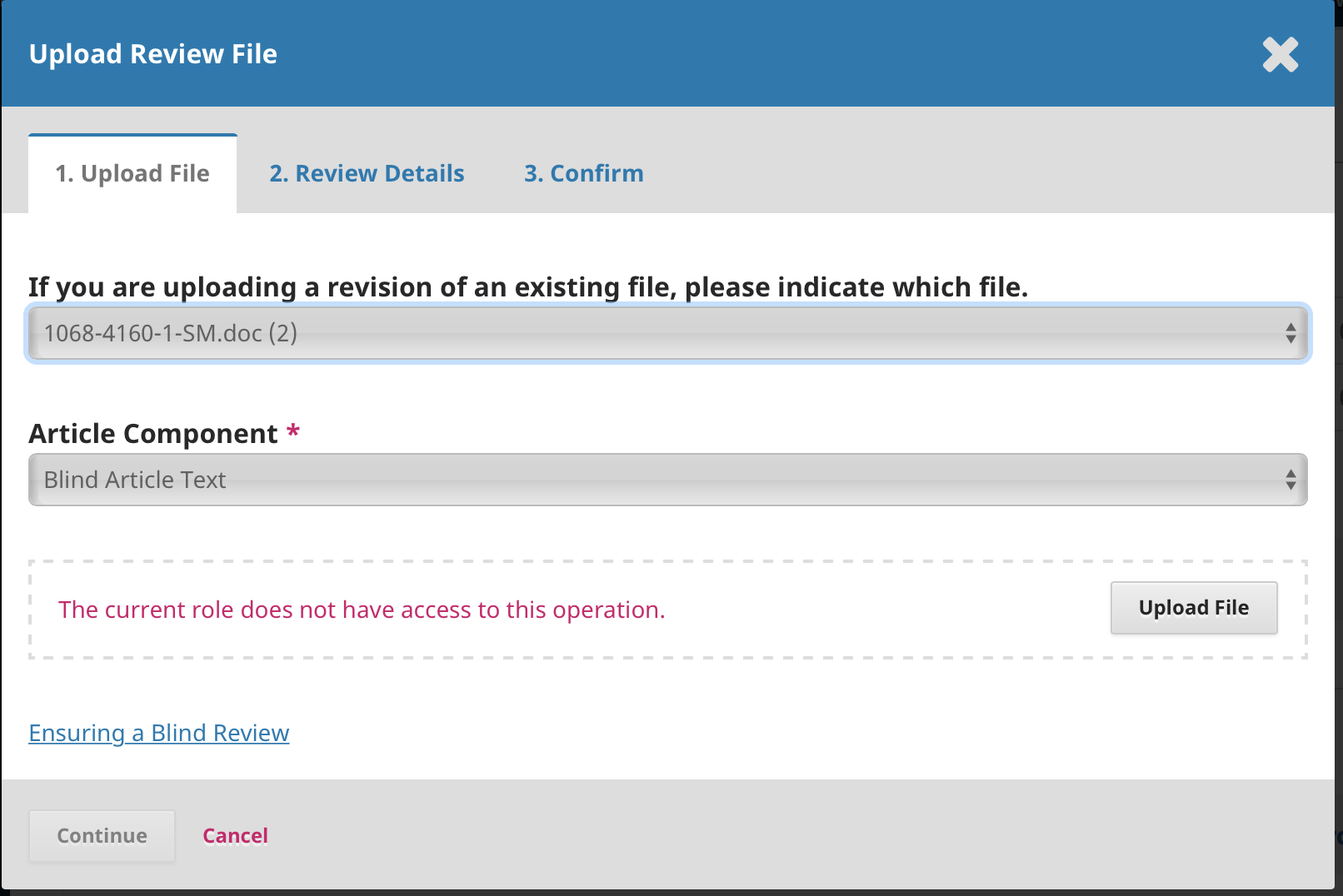 There is no fatal error in php log at this time. I disabled warning messages, so I can't see them.
I can upload the revision file as journal manager and notification email comes to the editors.
I don't know if other users and reviewers will face to the same error.
Best Regards,
Ugur Kocak
Server Environment: Linux OS, PHP version 5.6.29, Apache 2.2, database driver mysql, Database server version 5.6.34.