Hi,
Once again, I would like to start with thanks to the developers for untiring efforts on OJS. I upgraded from OJS 2.4.8.2 to 3.0.2. In OJS 2 system before upgrade, the copyright holders of the articles were the authors. The copyright status was displayed at the end of the articles as in this image.



After the upgrade, I noticed that the author names are not displayed in the License section. Only the open access policy is displayed with the articles beneath the keywords.
So I tried to reset the article permission in the new system, but it did not help. I noticed that a text (Author) is displayed at the end of authors list. This text also appears in the control panel and in copyright holders (schedule for publication). When I change interface language to Turkish, the text also becomes Turkish (Yazar).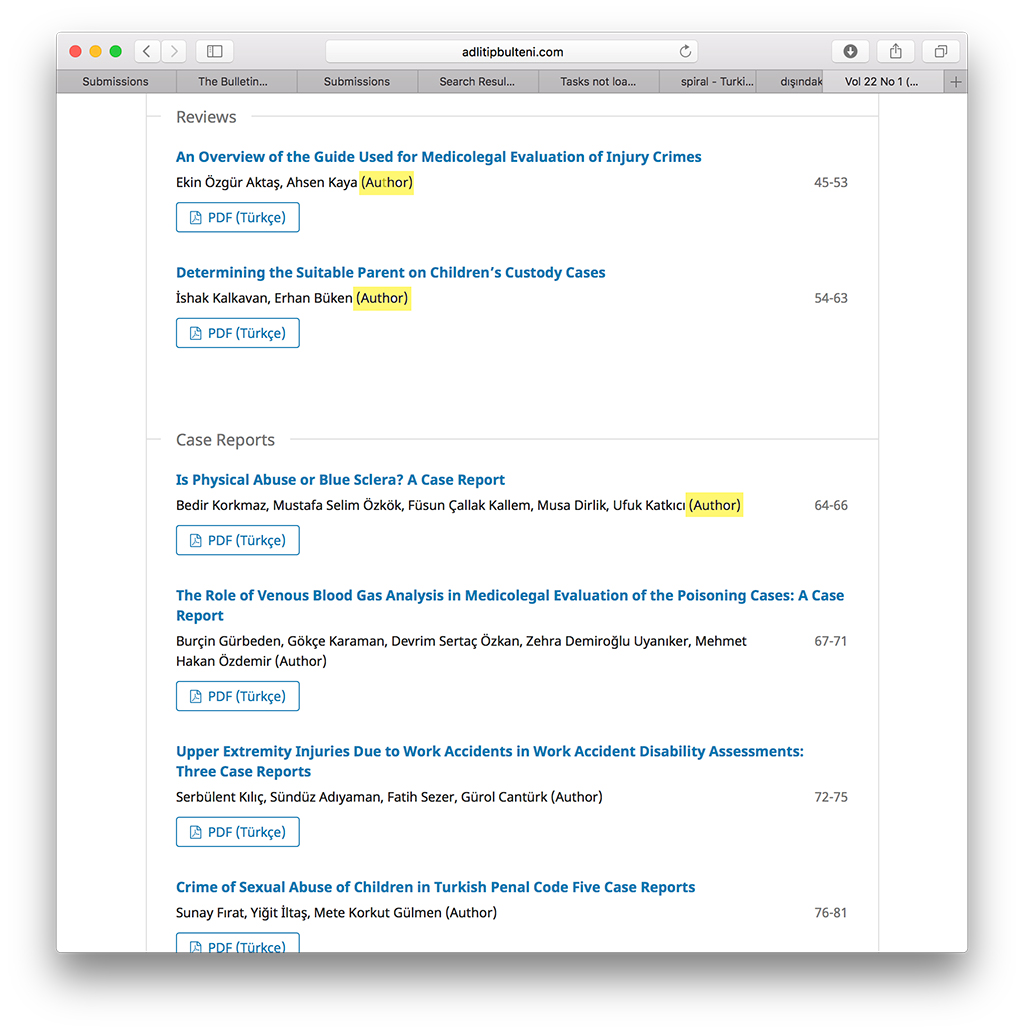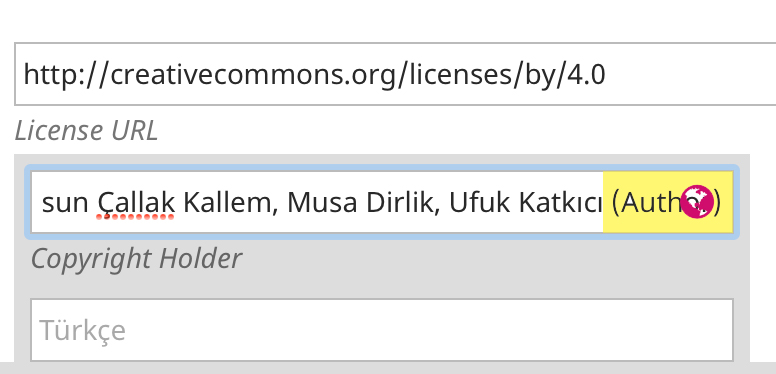 I am sure it is directly related to the database settings because, when I change config.inc.php to connect to an older database backup, these text (Author) disappears.
When I look at the submission_settings table, no submissions except one (that I filled the copyright holders manually) has copyrightHolder and copyrightYear values. These rows don't exist.
Reset article permissions function did not help.
How can I set copyright holders of all submissions to relevant authors? How can I remove the (Author) text?
Best Regards,
Ugur Kocak
Server Environment: Linux OS, PHP version 5.6.29, Apache 2.2, database driver mysql, Database server version 5.6.34.