We verified through The Keepers that only some editions of Revista Aspas are archived by PKP PN (the editions of 2011 to 2018).
How to fix it and archive all the numbers (until 2021)?
We've spoken to AGUIA (USP's Agency for Academic Information Management) and The Keepers, and they suggested that you can solve this problem.
We use the version OJS 3.2.1.1. (Mais informações sobre o sistema de publicação, a plataforma e o fluxo de publicação do OJS/PKP. | Revista Aspas)
On my system, in the "plugin gallery", the PKP plugin doesn't really appear. However, in "installed plugins", PKP is enabled (I will send you a print screen).

In The Keepers, you can see that the last update on "Archival Status" was on 01/17/2022. However, in the columns on the left, it appears that the information ranges from 2011 to 2018. (There is a print screen too).
I don't know if we have to install the plugin again or if there is another problem.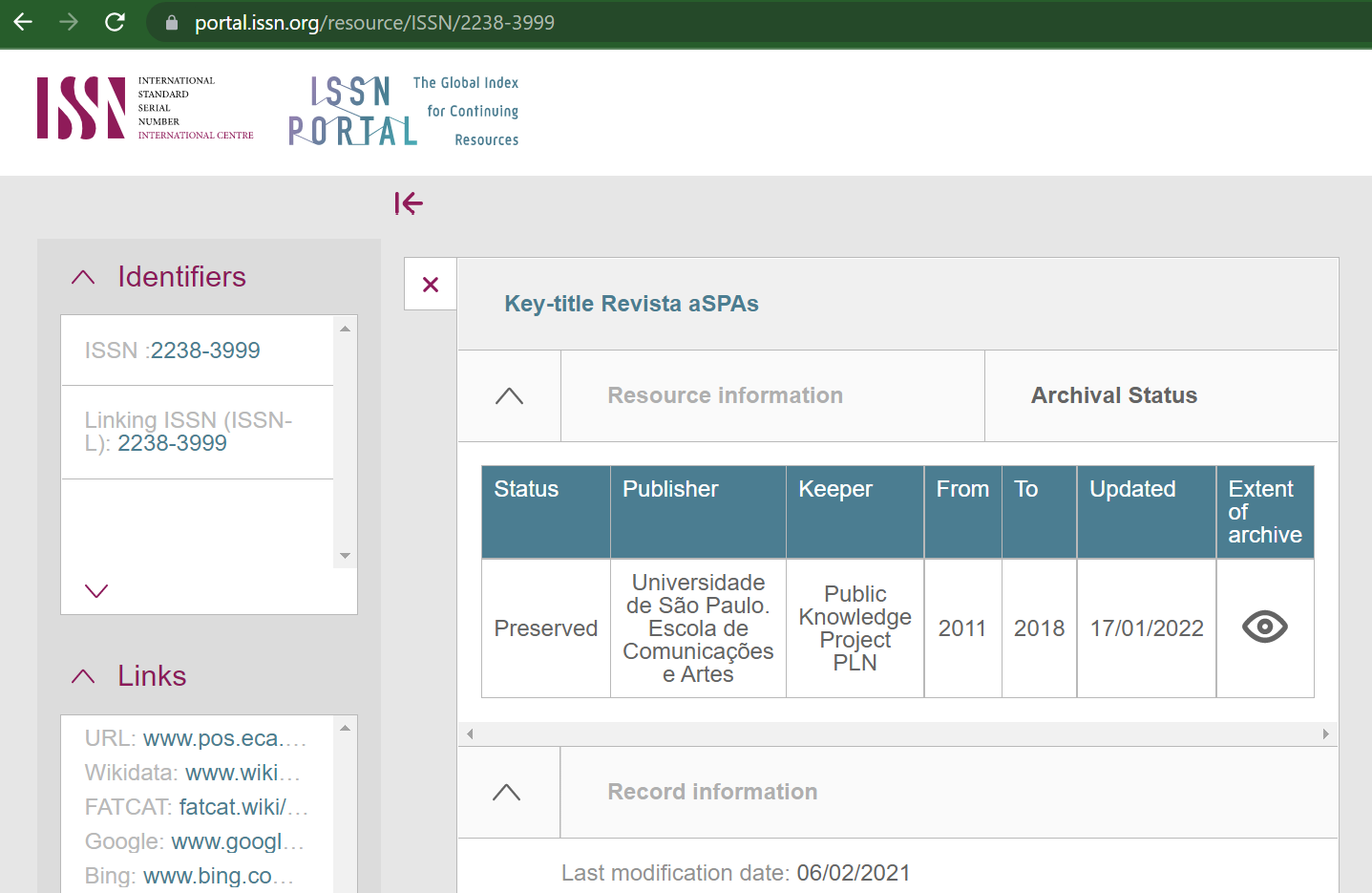 Hope you can help us.
Best regards,
Mateus Fávero
Revista Aspas