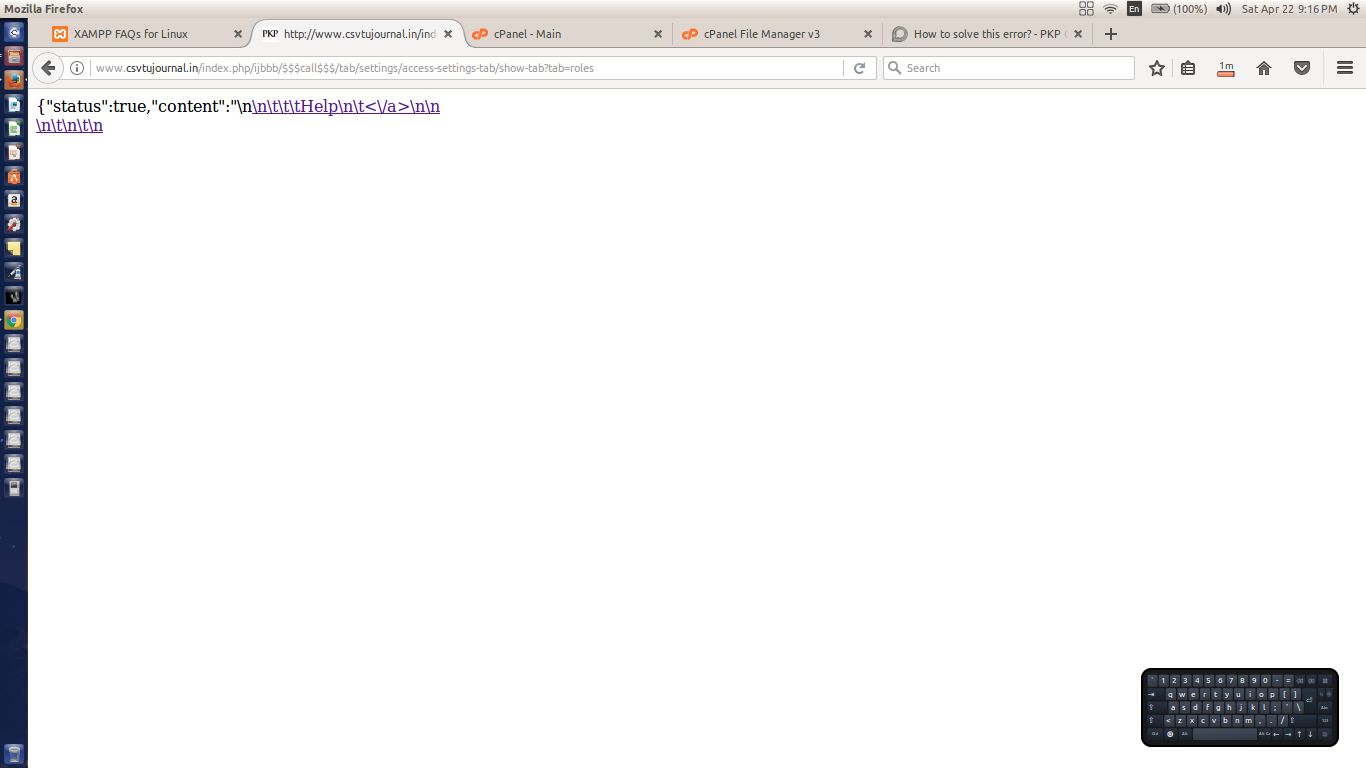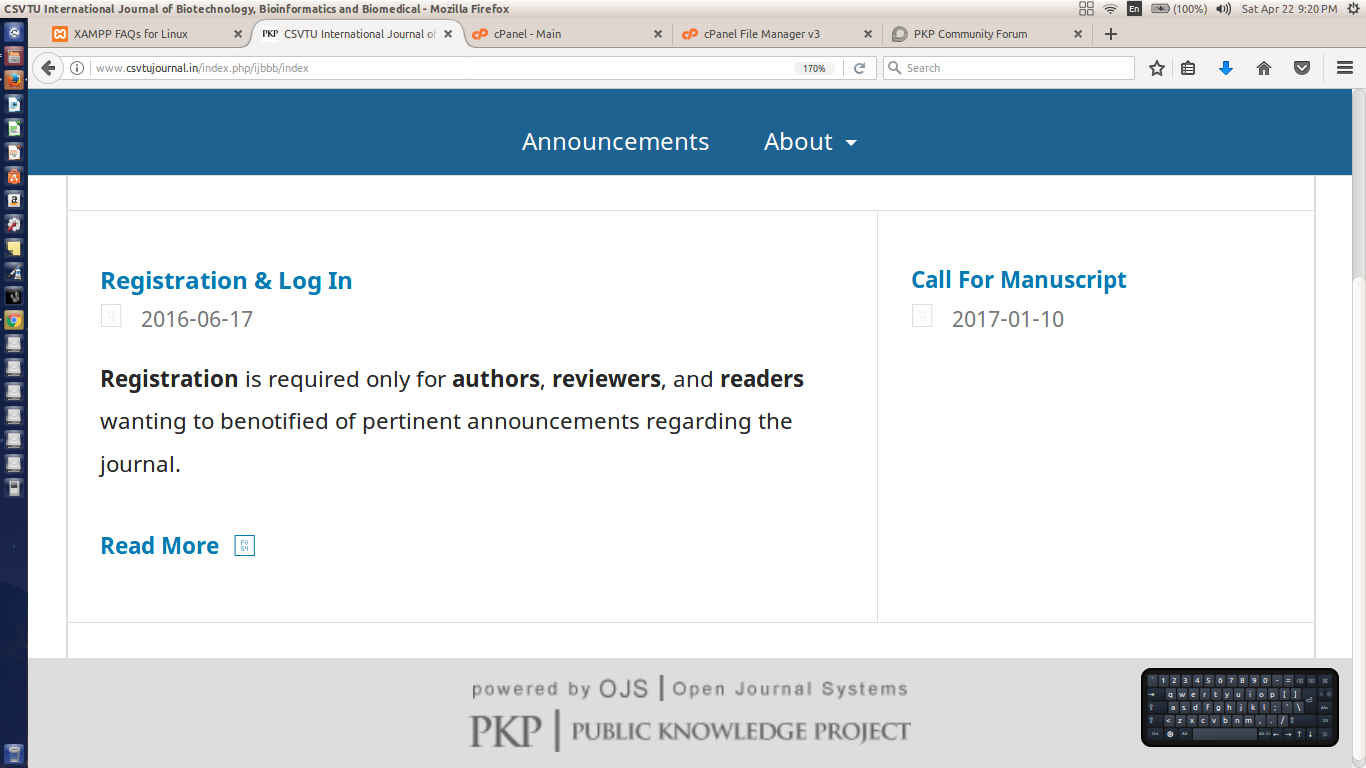 Hi @JyotiKant,
You probably experienced a Javascript error just before the page you show. I'd suggest checking your browser's Javascript console for errors.
Regards,
Alec Smecher
Public Knowledge Project Team
everything is ok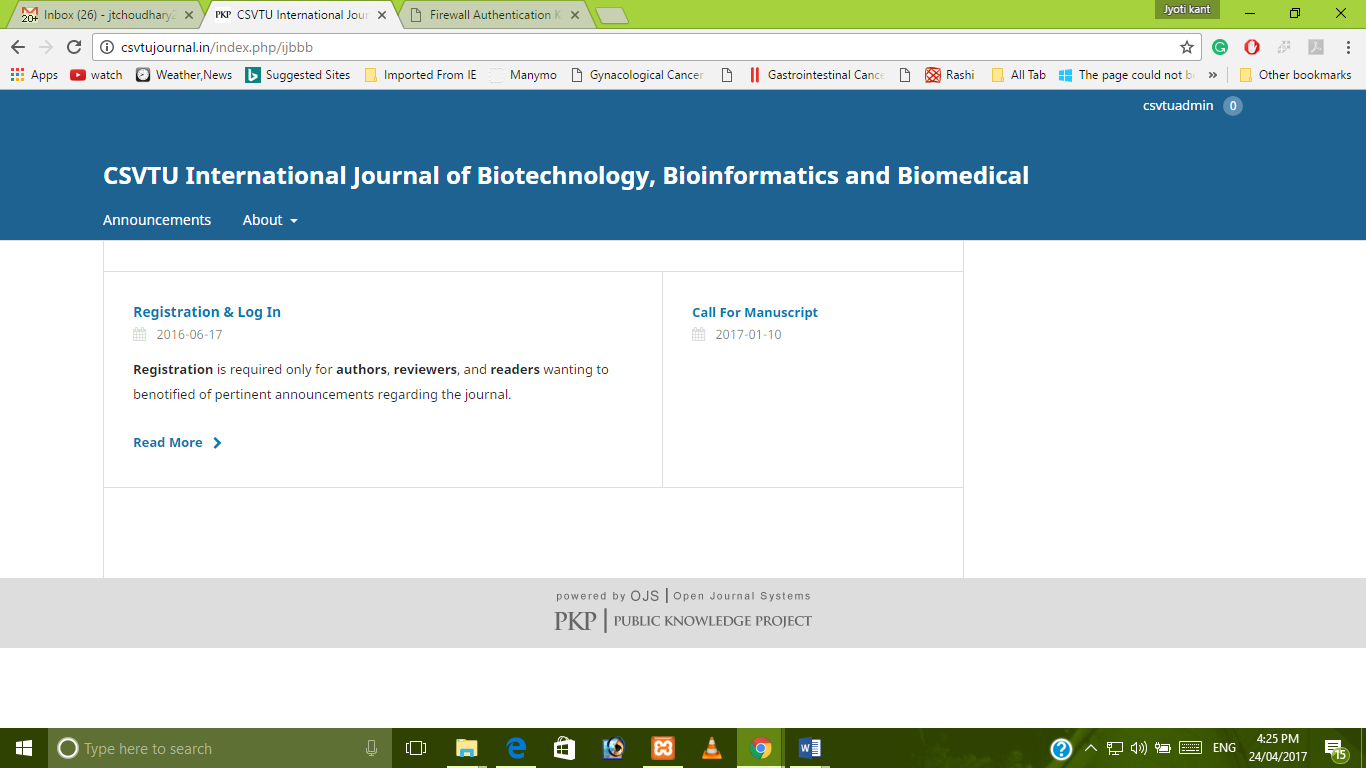 guide me how to add all menu? home, current issue, ARCHIVES… etc
Hi @JyotiKant,
Have you created a journal in Administration > Hosted Journals? Those menus typically don't appear because you either don't have a journal created, or because you have several but aren't looking at any in particular. Also check to see that at least one journal is enabled for public display.
Regards,
Alec Smecher
Public Knowledge Project Team