Hello,
I'm looking for help with adding/editing an author's ORCID iD in a specific submission. While I am able to add an ORCID iD to an author's profile by going to Users and then adding it to their profile, this does not get linked to the submission they are a contributor on (not as the primary contributing author). When I try to edit their ORCID iD in the submission itself, here is a screenshot of what I see: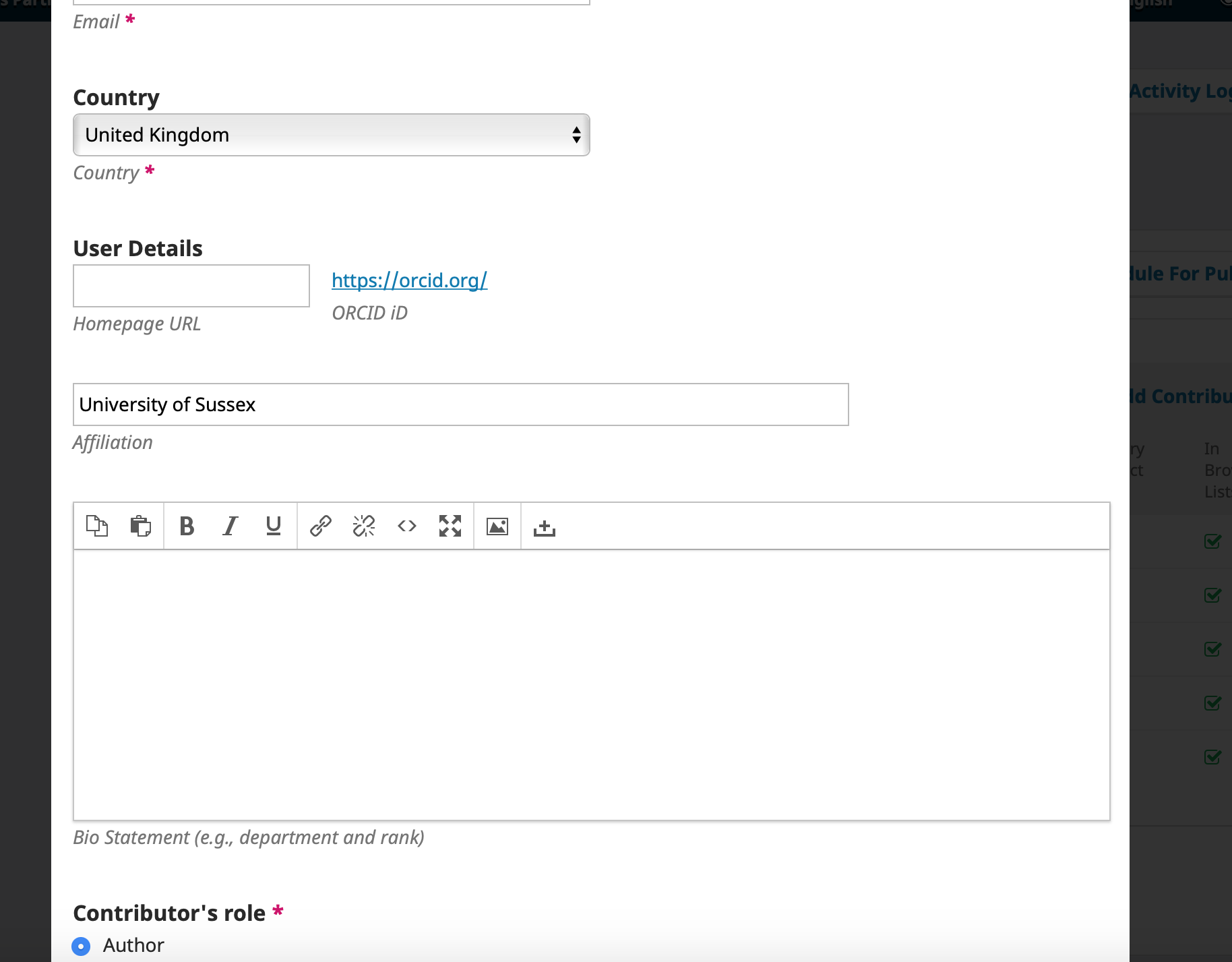 The ORCID iD field is not editable. Additionally, if I click "Delete ORCID iD and access token" in an attempt to remove the current incorrect ORCID link, I get the error message shown in this screenshot: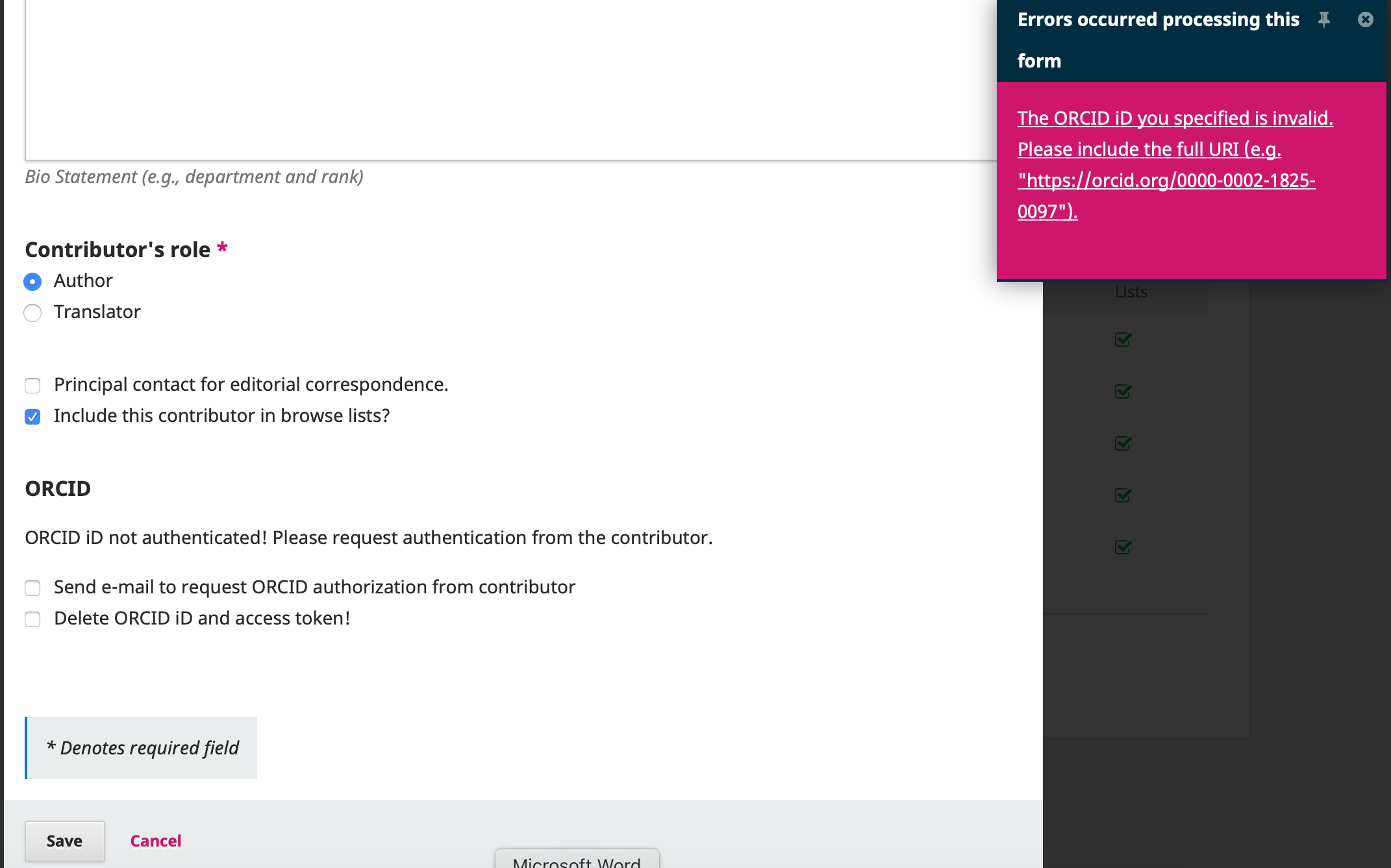 This issue arose because the author received an error message when trying to link their ORCID iD using the link generated when I click the "send e-mail to request ORCID authorization from contributor" button. So using this method isn't working either. Is there any way to for me to add and edit the author's ORCID iD for this submission manually from my end?
Thanks in advance!