Hi everyone,
I have selected the option: Abstract followed by proposal (2 rounds of review required; first for abstract, second for proposal)
The abstract submission and review finished a while ago and now authors are supposed to submit the full proposal. The problem is I don't understand how this is done. When I log in as an author and go to the submissions I can either start a new one or enter in the same submission. I don't think it makes sense ti start a new submission. But if I enter the first submission and hit review I get a "page not found".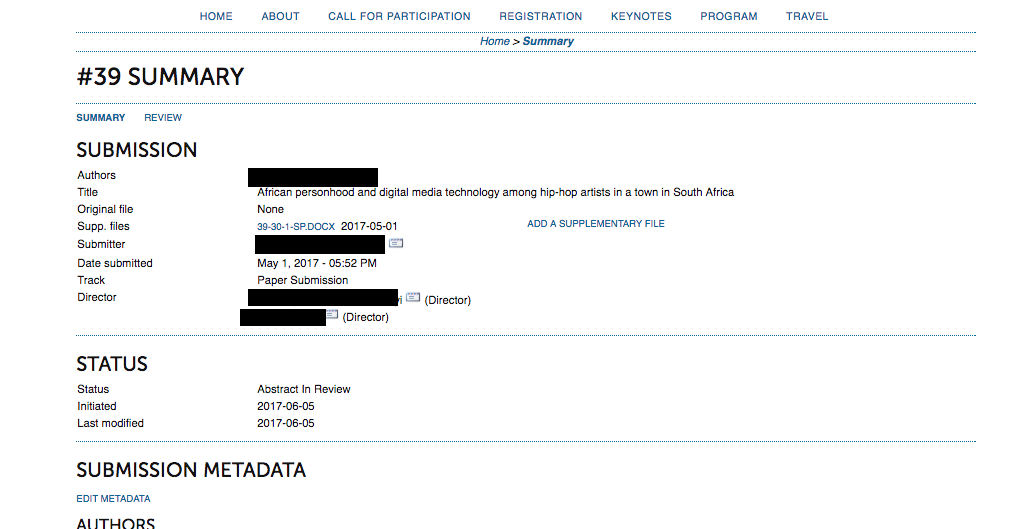 Can someone help out?
Thank you