Hi.
I have done translating ojs 3.0 in Bahasa Melayu (Malay), and because my Translator plugin is not working so I uploaded the translation files manually. Everything is great and working but some words are not display correctly.
Picture below shows variable like ##grid.submission.itemTitles##.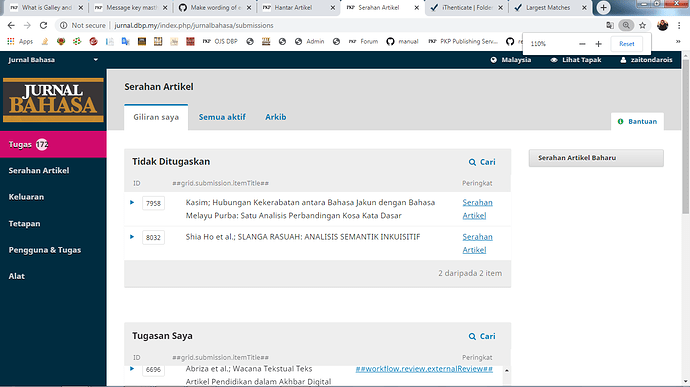 It supposed to show like this, but in Malay it'll be (Penulis; Tajuk)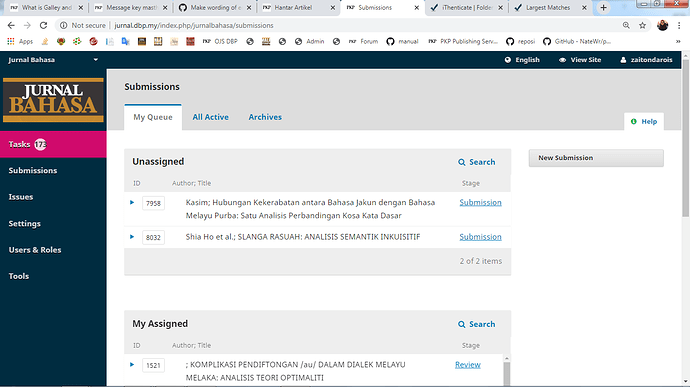 But when I look up the translation nothing's wrong with the code.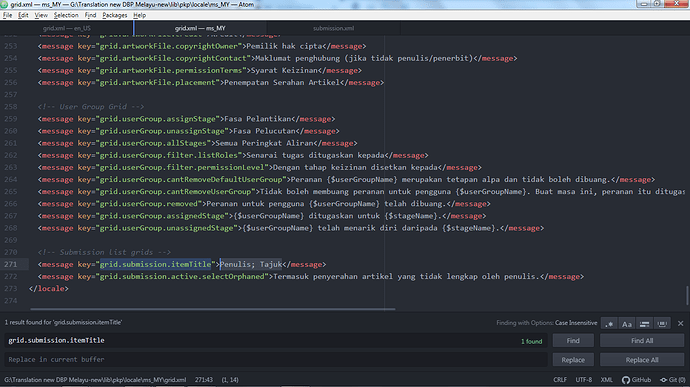 Same goes to these variable,
grid.preparedEmails.title
grid.submission.itemTitle
workflow.review.externalReview
grid.userGroup.filter.listRoles
grid.userGroup.filter.permissionLevel
grid.userGroup.allStages
I don't know where to correct this. Can someone tell me what is the problem here?
Thank you in advance.
Kamaliah.