Hi @mtub,
I am currently translating OJS into Bahasa Indonesia. Right now I am facing a difficulty in translating. For an example, when I am trying to translate ##admin.scheduledTask.clearLogs##, it won't change. I wonder what wrong since I had change it in the xml file.
Here are the screenshots.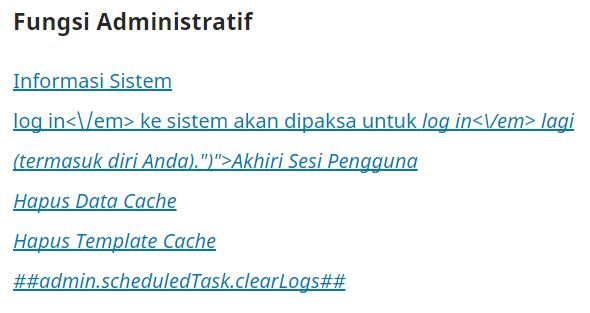 And where can I find the code for this "log in</em> ke sistem akan dipaksa untuk log in</em> lagi (termasuk diri Anda).")">Akhiri Sesi Pengguna"?
Regards,
nonoway