Hi all!
Ubiquity is happy to have released a new plugin that may be of interest to Journal Managers and Journal Editors. The 'Site Usage' plugin creates a new page within the Statistics menu of the backend of OJS, where the journal can embed a metrics dashboard that is provided by a third-party metrics service. For Ubiquity, we're using Plausible.io (see here for why) but the functionality should be the same for other services that provide embedding code.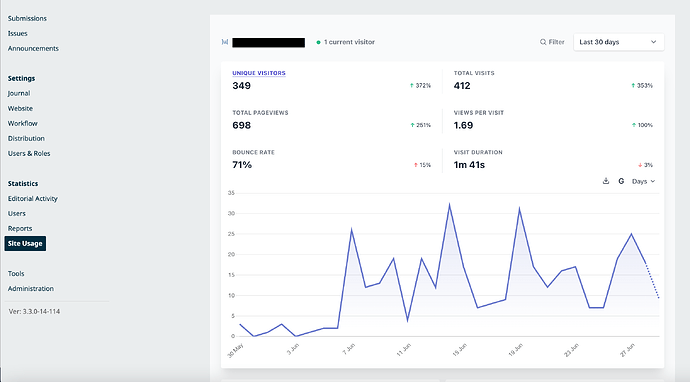 The plugin can be found at: https://gitlab.com/ubiquitypress/ojs-plugin-site-usage
Once installed, simply enable the plugin and then add the embedding code to the plugin setting.
The plugin has been created for OJS 3.3.0