1. Justification: Over the years, the accumulation of abandoned submissions on Open Journal Systems (OJS) has become a significant issue, consuming valuable server resources. As depicted in Figure 1 (attached), a typical journal site with 1000 submissions often harbors a substantial number of abandoned submissions. This phenomenon not only hampers system efficiency but also poses a challenge in terms of data management and storage. To address this concern, we propose the development of a plugin designed to automatically or manually clean up these abandoned submissions.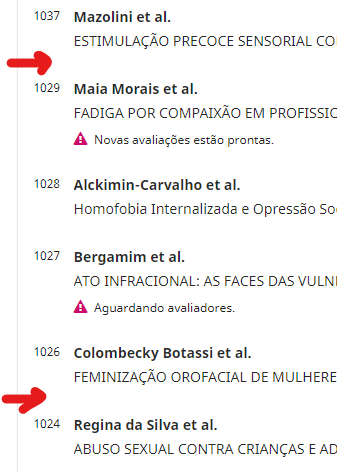 Figure 1: Print of Abandoned Submissions on a Journal Site with over 1000 Submissions.
2. Plugin Functionality: The proposed plugin, if someone possesses the capability to develop it, should perform a thorough examination to identify submissions that have not been finalized. The key criterion for identification would be the last modification date in the database. By filtering based on this date, the plugin aims to avoid inadvertently deleting submissions that might still be in progress, allowing users a chance to resume their submissions.
3. Cleanup Mechanism: Upon identification of abandoned submissions, the plugin will execute a cleanup process. This process involves the removal of relevant data entries from the database associated with incomplete submissions. Additionally, the plugin will responsibly handle attached files, ensuring the deletion of any associated files that are no longer needed. The goal is to free up server space and optimize the OJS system by removing redundant and obsolete data.
4. Benefits:
Efficient utilization of server resources by eliminating unnecessary data.
Optimization of database performance and responsiveness.
Enhanced user experience as cluttered interfaces are decluttered from abandoned submissions.
5. Future Considerations: Potential future enhancements may include advanced filtering options, user notification mechanisms for impending submission deletion, and integration with OJS updates for seamless functionality.
By implementing this plugin, OJS administrators can effectively manage and maintain a clean database, promoting a more streamlined and resource-efficient journal submission process.