Hi all,
I have a strange behavior for some lists in a static text.
Here the text formatted in the Masthead editor: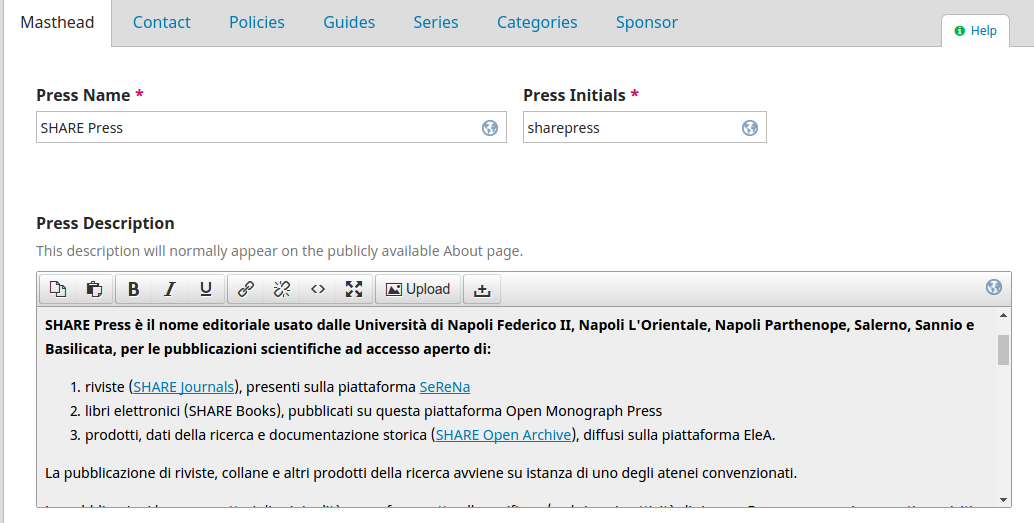 The mark-up is common html with p, ol and li.
When i go to look the text in the frontend it is like this:


The rendering adds an arbitrary first item, in all the lists.
Why?
Thank you
A.