Describe the issue or problem
I've recently upgraded omp to latest version, I'm trying to configure the new DOI feature but no way to find DataCite Manager Plugin that enables the export and registration of DataCite metadata.
Steps I took leading up to the issue
The plugin can be enabled/found under the 'Generic' category under Website Settings > Plugins. [not found in my case]
Distribution > DOIs > Registration : No Registration Agency Enabled
What application are you using?
OMP 3.4.0-3
Additional information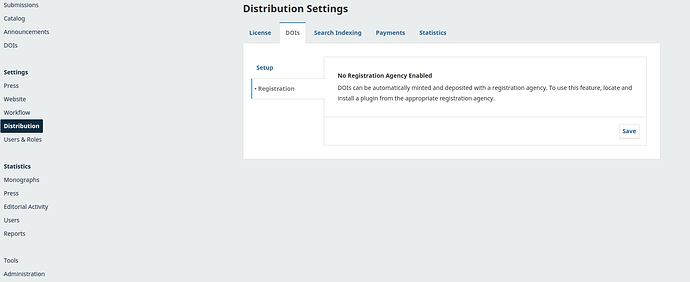 There isn't a "datacite" folder under installation package at plugins/generic/
Any help? Thanks.