I have a clean OMP 3.2.1.1 install, I have added 6 monographs and try to add a spotlight, but the autocomplete does not show any title, just the name of some collection.
What could be happening?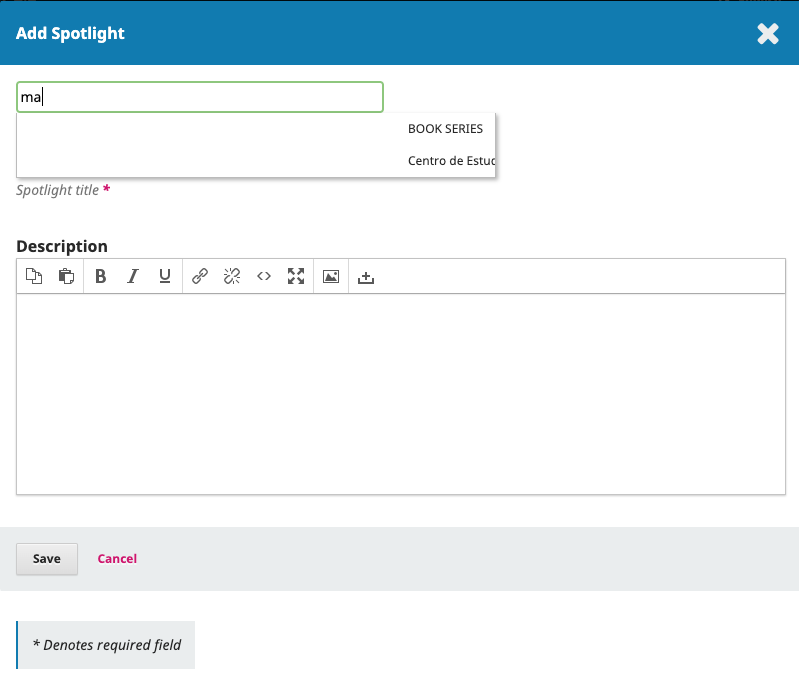 The PHP error log shows this:
[Tue Jul 28 14:44:44.561449 2020] [php7:warn] [pid 3859] [client 148.234.x.x:64675] PHP Warning: Use of undefined constant STATUS_PUBLISHED - assumed 'STATUS_PUBLISHED' (this will throw an Error in a future version of PHP) in /web/htdocs/libros/controllers/grid/content/spotlights/ManageSpotlightsGridHandler.inc.php on line 317, referer: https://libros.uanl.mx/index.php/u/manageCatalog
I've PHP 7.3
Thank you for your help.