Hello,
I am using OJS 3.1.0.1 and I guess we have problems with sending a copy of an acknowledging email to a primary contact. Actually, we don't want to send that copy and have marked that in the settings: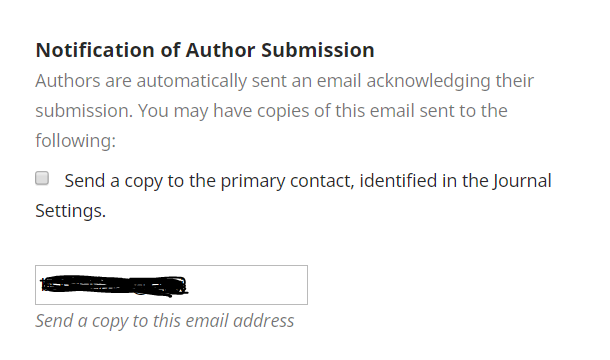 However, the emails are coming. I am guessing that the problem can be as we first used that option and later changed it not to send emails. I am assuming something went wrong when excluding this option and the option is still set somewhere in the DB.
Do you think that can be an option? If so, how can I verify in the DB it it is set?
Any other explanation of the cause of the problem?
Regards, Primož