Established in 1996, the Journal of Statistical Software (JSS) publishes articles, book reviews, code snippets, and software reviews on the subject of statistical software and algorithms. The contents are freely available on-line. For both articles and code snippets the source code is published along with the paper. Statistical software is the key link between statistical methods and their application in practice. As part of the Foundation for Open Access Statistics (FOAS) all contributions are fully free (no fees for anything), and freely available online including articles, code, and reviews.
Before summer 2015 was based hand-made publication/editorial board partly outdated nowadays. To be able to handle the increasing interest in the journal, and to be ready for the future, the editors were searching for an alternative system and therefore migrating to the OJS.
Migration
One of the major tasks was to migrate the old submissions and publications from one database to the OJS database. On both sides no database relation scheme was available - and therefore a lot of effort was spent on re-engineering the database structure to prepare and set everything properly as expected by the OJS system. A hint to the developer team: a database scheme or description would be supportive

(maybe I should upload my notes - but should prepare them first in a nicer way).
The look
As the JSS was founded back in the last century we tried to keep the old "look and feel" of the old webpage for our readers.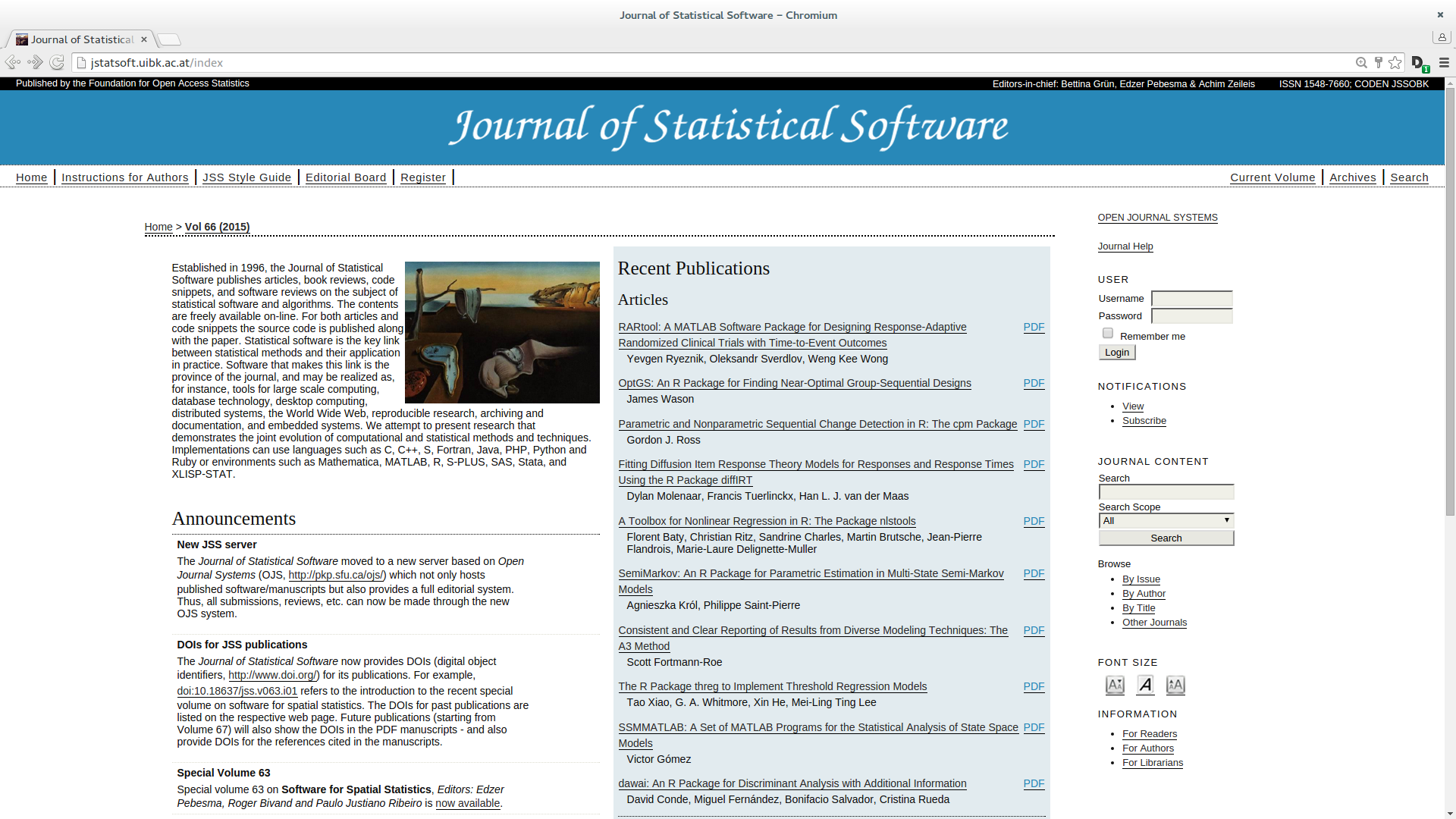 OJS adaptions
Volumes/Issues: due to the history of the JSS a wide range of adaptions were necessary in the OJS code. One of the major specialties of the OJS is that each issue is a single publication.
File naming: OJS uses unique file names internally leading to a problem for the JSS. As the JSS is also publishing code and example data the file names of the published files have to have it's original file names. This is important as uploaded/published software packages should include the version number of the software, and the example code published by the authors relates on the original file names of supplementary data files etc. Therefore we modified the whole "file handling" procedure. Files will be displayed and handled with the original file name trough the the whole publication process (even if the backend still uses the OJS unique file naming convention).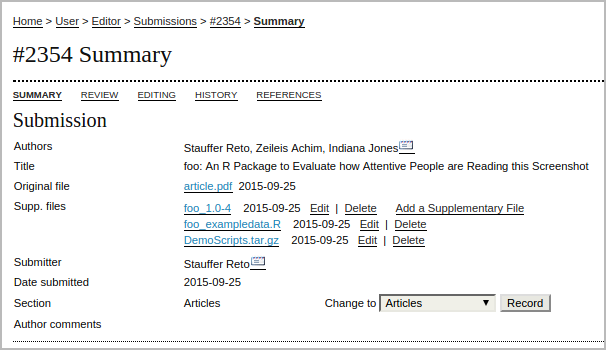 Last but not least
We are very thankful for all the help we got from the OJS developer team in this forum and for the excellent and open-source OJS system which will help us to be ready for the future - and to increase the efficiency of our review process for our readers, authors, and the JSS review and editorial team.
All best,
Reto