Hello
(serving mixed HTTP/HTTPS content)
CloudFlare Flexible SSL is active.
System:
OJS 3.1.2.1
PHP Ver. 7.3.4
Windows Server 2012 R2 Standard Edition (IIS)
Error: This request has been blocked; the content must be served over HTTPS.
turning on force_ssl does not do any good because then you get a redirect loop.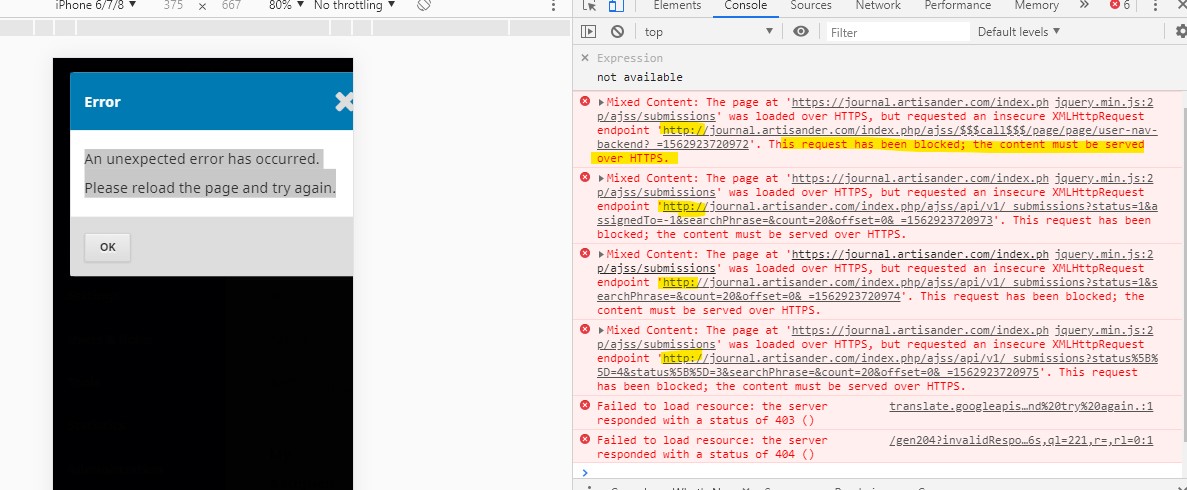 This problem has been discussed many times in the forum. . Is There a Definite Solution to This Problem?