Hello,
After updating my OJS to version 2.4.6.0 of the Google Analytics statistics they have stopped working .
In the configuration of the journal OJS I changed the tracking code for the new tracking code , but still continues to receive data.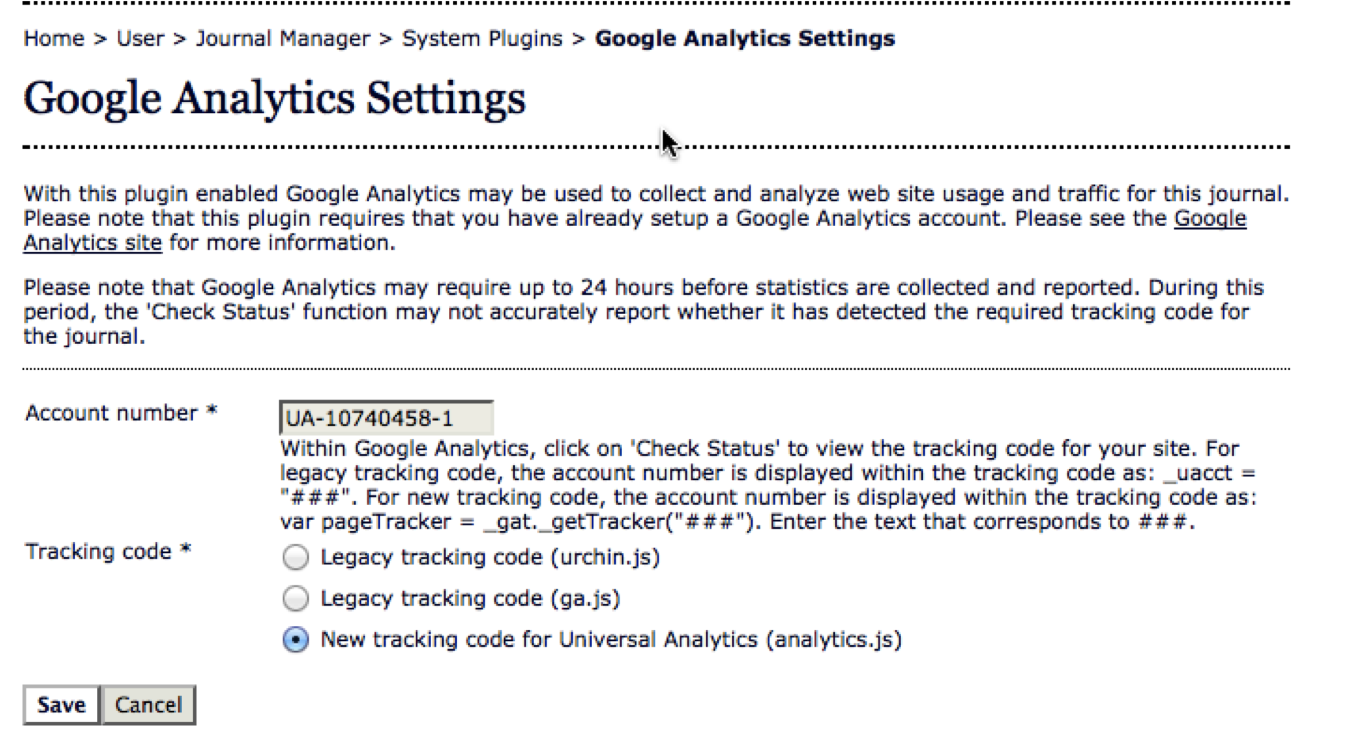 Someone has come up with something similar?
Greetings!
Andrés