Hi @asmecher;
I tried the OJS 3.2.1-2 to installed to our CPANEL and checking if the email_templates_data table is inside of the database when I find out no Table like email_templates_data. Please check the image below:
OJS 3.2.1-2: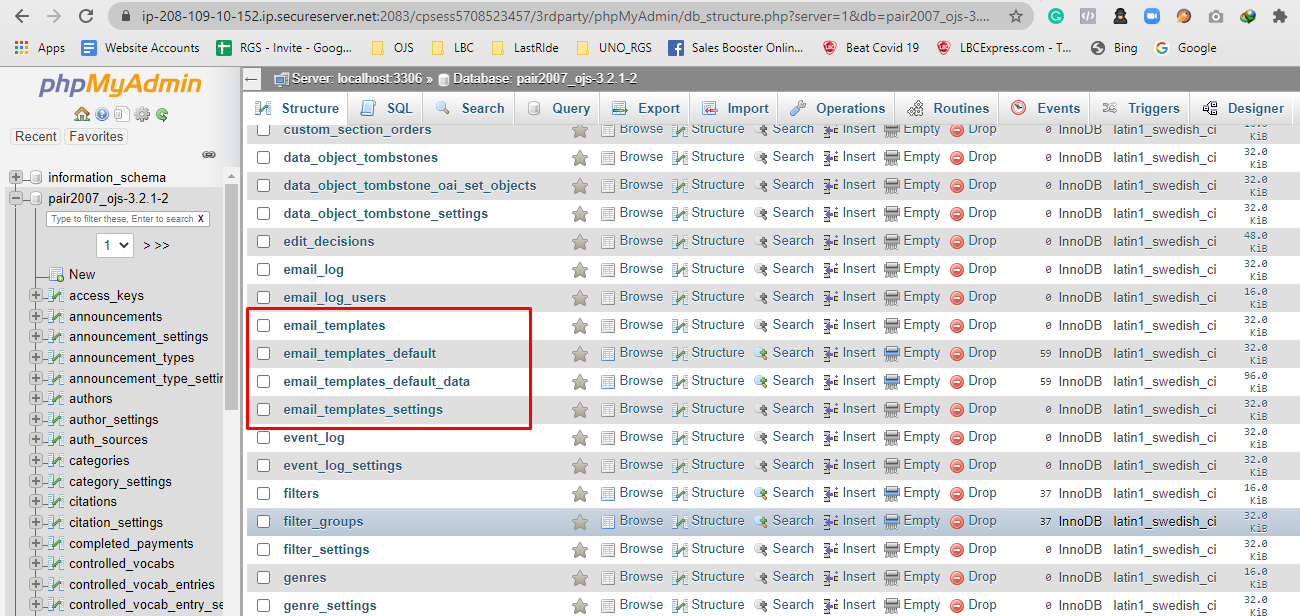 no Table email_templates_data found. but, when I tried to Upgrade. here is the result.
Upgrade result:

---
The situation on our publication website: when I double-check the database, the email_templates_data isn't there see the image below:

but, I tried to Upgrade with a full package of OJS 3.2.1-1 from our site the result see below.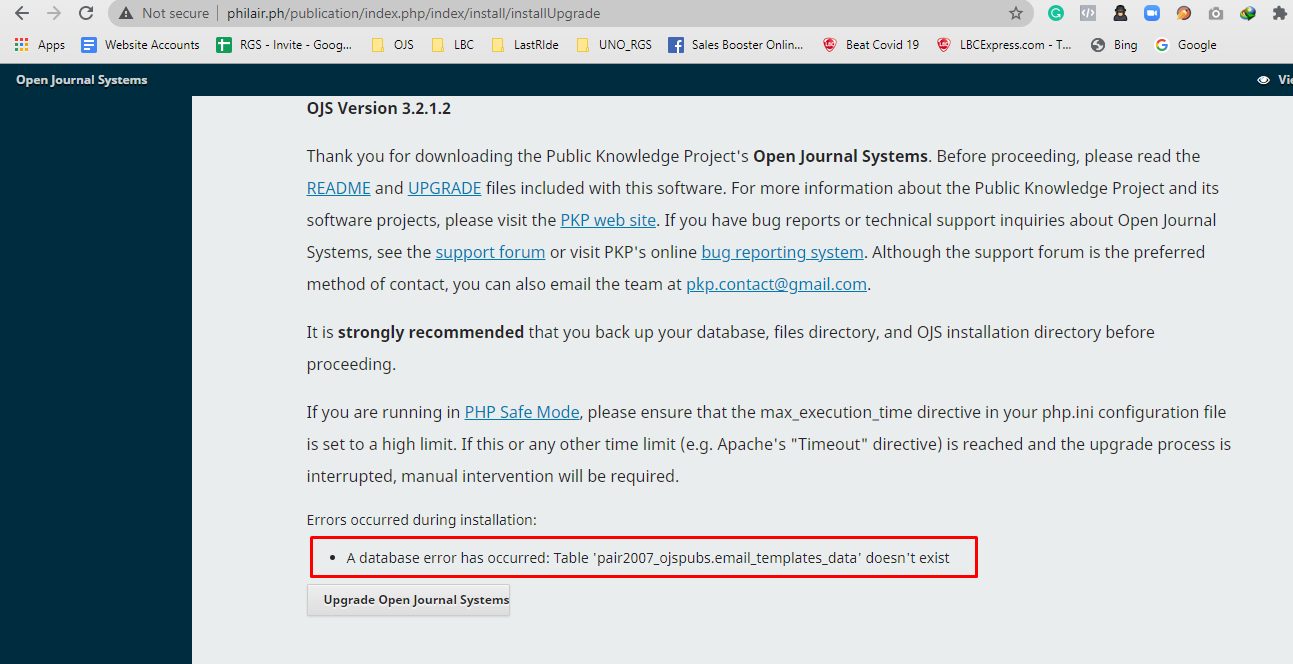 Errors occurred during installation:
A database error has occurred: Table 'dbname.email_templates_data' doesn't exist
I don't know what is the problem with this.
I need HELP for this,
Thank you for the response,
Darryl Nuyda