Hi,
when there are approved files in unavailable publication formats, the template displays the download tab but without content.
In the catalog: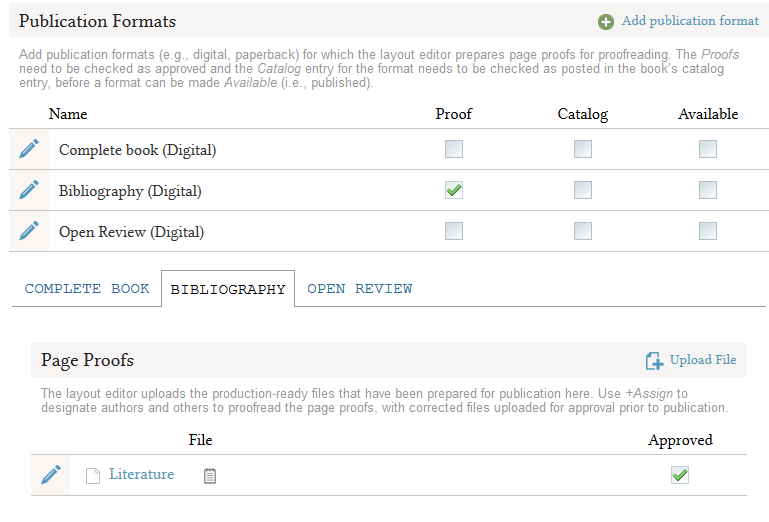 The book page:


The problem seems to be the variable $availableFiles in bookInfo.tpl (defined in pages\catalog\CatalogBookHandler.inc.php). The variable is true, when there is an available file. But there is no check if the publication format the file is assigned to is available as well.
Is it possible to add a check like this? Or are there reasons for this solution that I am not seeing?
Tanks and best regards,
Svantje